---
For information or to help with Fundraising contact Kristen Sheleheda - Fundraising Coordinator - Email
---
Rescuing cocker spaniels is expensive. If a cocker is rescued from an animal shelter, there are times that a fee must be paid by Cherished Cockers in order to obtain the cocker. After any rescue, the cocker is taken to a veterinarian for age-appropriate shots, for heart-worm preventative, to be neutered/spayed, and for any other health-related issues. Grooming is also done as many of our new rescues are severely matted.
Cherished Cockers' only means of meeting the veterinary and grooming needs of needy cockers in its care is by donations from caring and compassionate people like you.
Please consider donating to help support the rescue efforts of Cherished Cockers.
Donate through your companies corporate matching funds program .
We are part of The Progressive Insurance Foundation matching funds program.
By using PayPal, you can make an immediate donation using your credit card.
Just click on the PayPal button.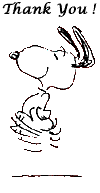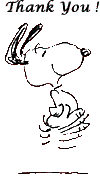 Pay Pal Payments

Click Donate Button
To Pay for Purchases
or Donate
---
You can also make a donation by sending a check or money order to the following address:
Cherished Cockers
C/O Christine Bacon
8216 Rushton Drive
Mentor, Ohio 44060-2025
---
If you would like your donation to be used for a specific purpose, please make a notation of the specific purpose at the time of donation.
Otherwise all donations go to help any cocker spaniels in need. Thank you in advance for your contribution to the cause of rescuing cocker spaniels!
---
Contact Webmaster Email
Copyright © 2008-2020 Cherished Cockers Rescue