---
The Rainbow Bridge is a very special place. Whenever an animal dies, the animal goes to the Rainbow Bridge to wait for that very special person that the animal loved during its lifetime. People go to the Bridge, too, to wait for their beloved animals to join them. For the animals who have no special people and for the people who have no special animals during their lifetimes, those people and animals find each other at the Bridge and find that special love that they never had during their lives on Earth. Below are the names of animals who have gone to the Bridge, but who are not forgotten. These loved ones are being honored by those family members and friends left behind.
Cherished Cockers also honors all of those wonderful animals who have gone to the Rainbow Bridge, but who were never loved by a special person. May they rest in peace and find the happiness that they did not find during their time on Earth.
---
Click on the picture for a Larger View if Available
---
Forrest 4/14/2021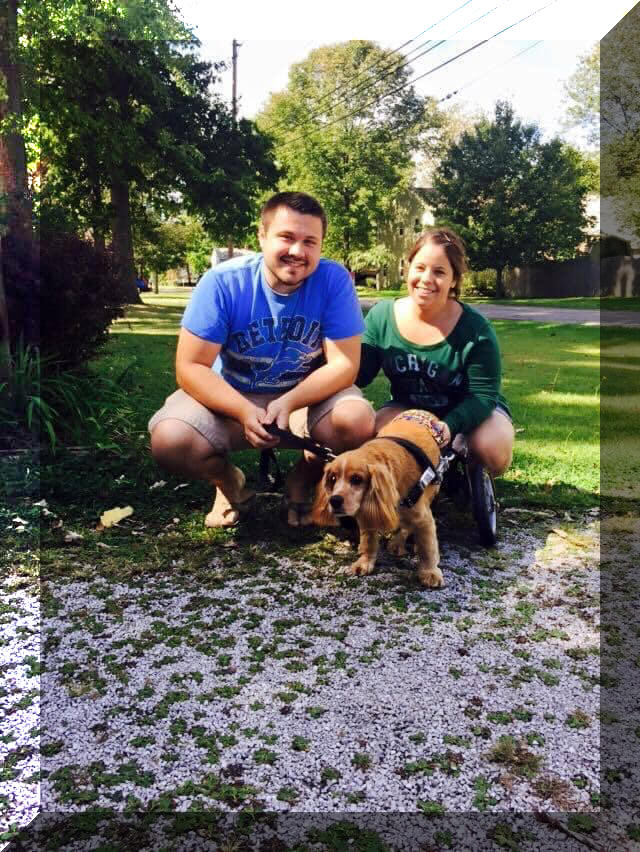 Hi everyone, We are heartbroken to share that today, we had to make the very difficult decision to let Forrest go.
Things had gotten really tough over the last year and we put it off as long as we felt was fair to him but we knew that it was time.
We owe so much to Cherished Cockers for rescuing Forrest and for choosing us to love him, and to many of you who loved him even before we knew him and helped to get him here and to fund his wheelchair when he needed it.

Tonight we ask for your positive thoughts that he made it over the rainbow bridge safely, that he's pain free, and that he was welcomed with all of the joy and tail wags he deserved from his aunt and uncle pups who went before him.
Please also send a good thought for Patrick and Barley so that they can navigate the confusion of losing their big brother.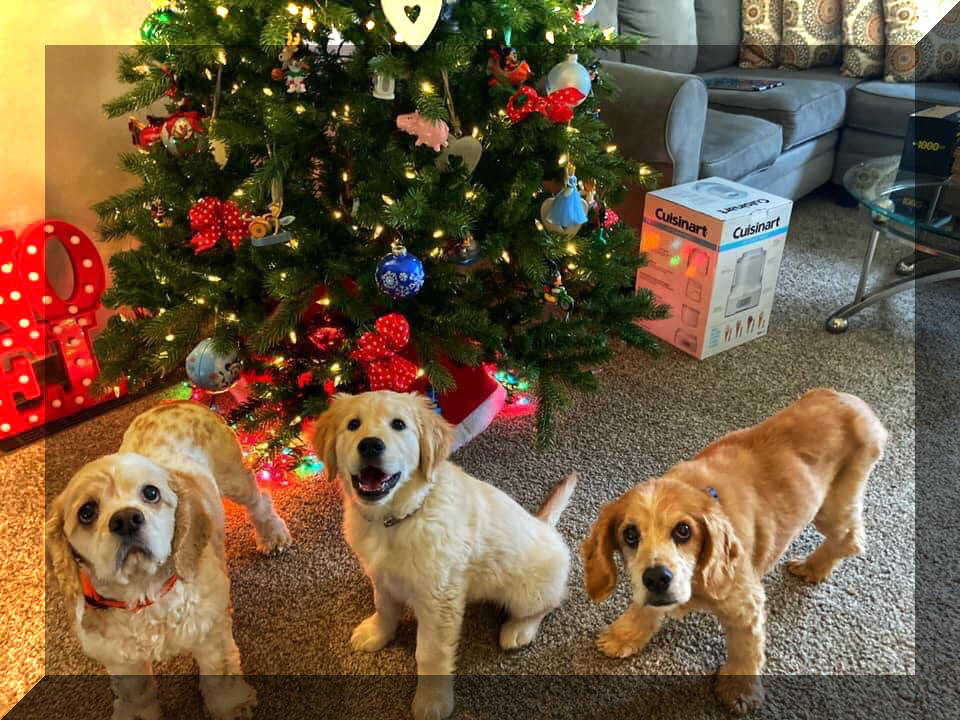 Below are some of our thoughts from my personal page: A little Forrest appreciation post, because he deserves every bit of it.
Ted and I couldn't wait to buy a house because we COULDN'T WAIT to get a dog, and a month after we got the keys to our little ranch, we brought this little guy home.
He came all the way from Korea and needed a family, one who understood that he peed his pants sometimes, pooped a whole lot more often than that, and one who knew that he and his wheelchair were a package deal.
We had no stairs and a big flat yard, and we were ready to give him everything. We never expected him to walk on his own, and we were ok with that.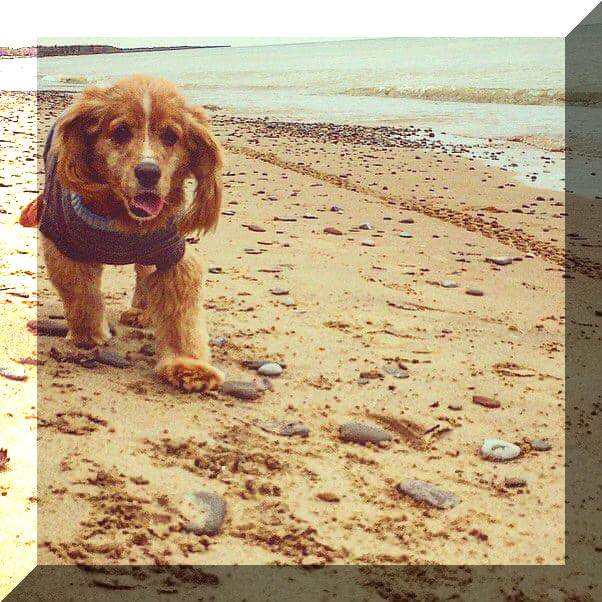 We had no clue. No clue that he would RUN, that he would climb stairs, that the wheelchair would eventually become a ceiling ornament in our garage, never touched again.
We kept it "just in case," but we never needed it because he worked SO hard, even as his little legs shook.
He was so scared of us and toys the day we brought him home, we didn't dream that he'd become a big brother to two other dogs (and to countless other animals!).

We didn't know he would eventually become the calmest, most perfect little farm dog there ever was.
He loved his beds and blankets, being outside, going to the cottage, he loved going to grandma and grandpas and being their little "Forrest fire," and most of all, he adored being his dad's shadow.
This was a really really awful day for us and we really appreciate all the kind words.
Our house feels a lot different tonight

Ted & Holly DeChane
---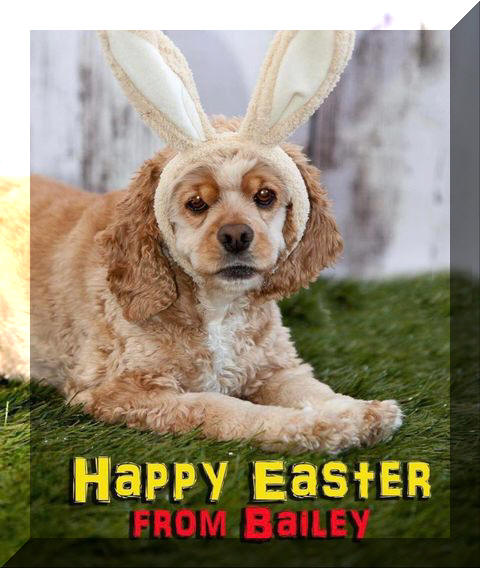 January 21, 2021 : Bailey

It's with a heavy heart I write to tell you one of your rescues has passed away today.
My Mother adopted Bailey in 2015.
Bailey got very sick overnight.
And by the time my Dad took her to the vet this morning, she was shutting down.
They had to put her to sleep.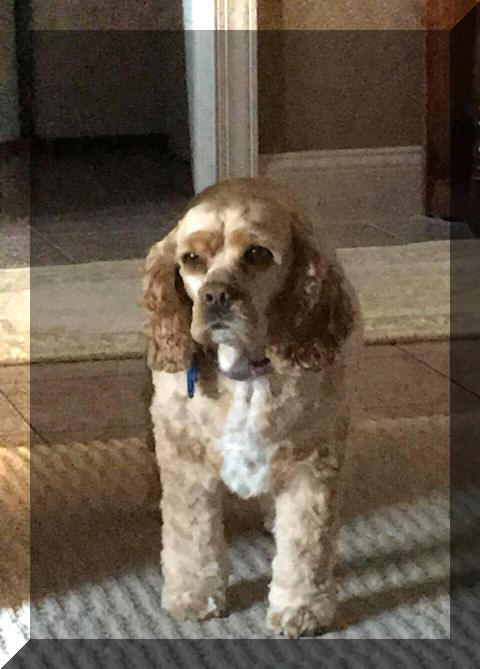 Bailey was an AMAZING dog!
She never knew a stranger. She loved everyone.
Her best friend was my Dad.
When I came to visit, I became her #1. Just the sweetest thing.
She was spoiled rotten and she deserved every minute of it.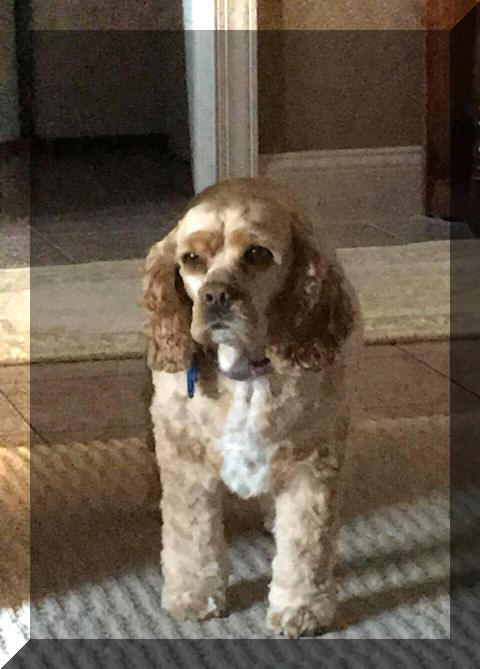 Bailey would have been 10 on Feb. 2.
Her brother Casey is 13 and a Cherished Cocker rescue as well.
My Mom passed away in 2017 and she loved her dogs very much.

Thanks for all the work you do

Megan Carr


---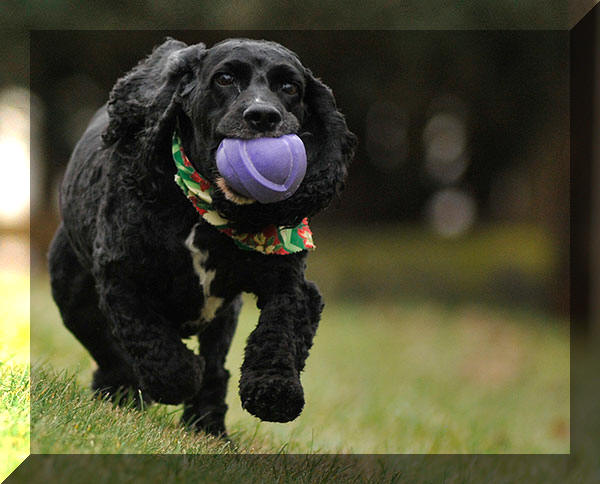 December 6, 2020 : Toby

Toby made his final trip to the vet yesterday.
He was adopted from Cherished Cockers in July 2012.
Of all the rescue cockers we cared for over many years, Toby may have been the smartest. He would amaze us with his ability to remember and figure things out. He was not easily fooled. He was quite the happy pooch, probably because he had his staff so well trained


In his younger days his favorite activity was to fetch and catch a thrown ball. His record was four first-bounce catches in a row. When he was tired of playing he would run directly toward you like he was going to return the ball again, but when he was almost upon you he would suddenly veer away and head for the house. I'm not sure which one of us enjoyed that more.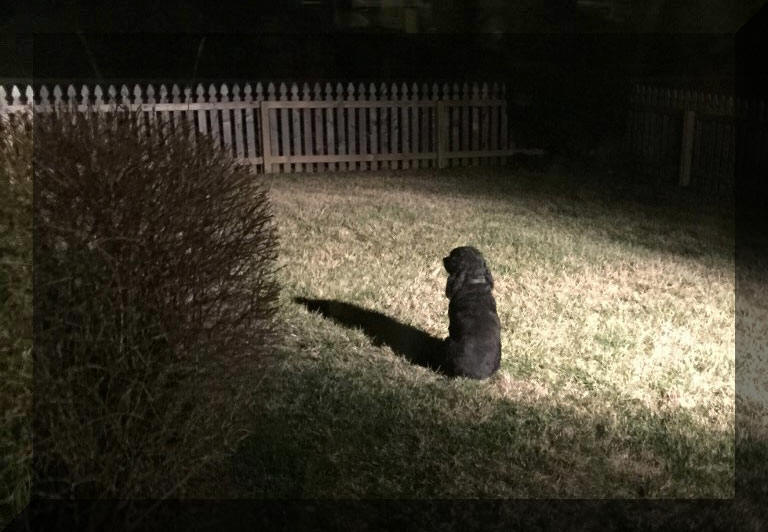 He also liked snacking as well as riding in a car, at least after we passed the vet's office. He did not like cold weather nor snow very much, preferring to curl up in front of the fireplace or on a warm bed. His job, assigned by himself was to patrol and protect the yard. Sometimes he would be outside long enough for us to check, only to see him quietly sitting in the yard guarding his kingdom. Any cat or rabbit foolish enough to get inside the fence would be chased out quickly.
He gave us many great memories.
We will miss him.
Bill Norton

---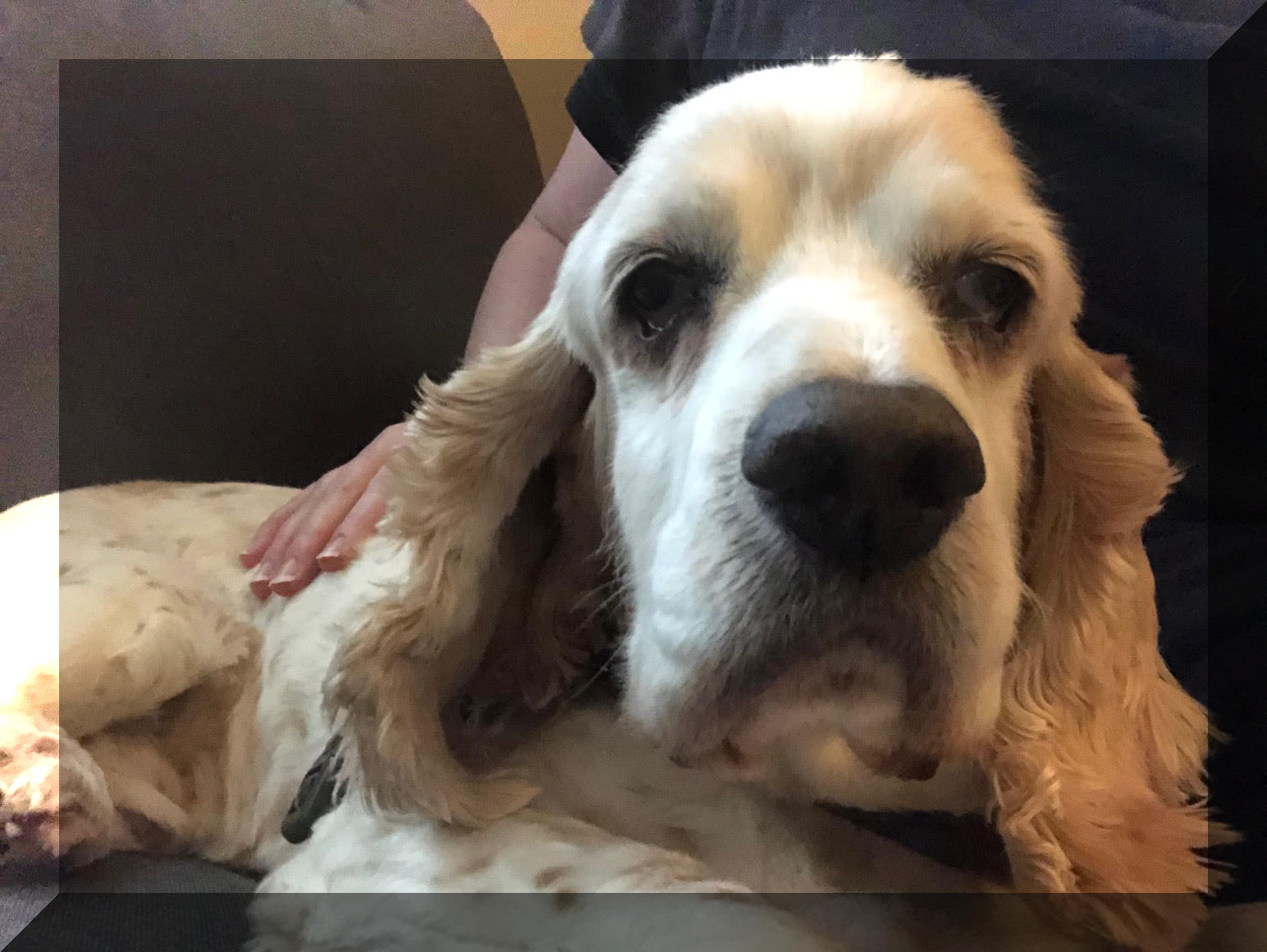 November 28, 2020 : Louie

Hi Christine and Cherished Cockers Family,
Recently, my family and I celebrated the ten year adoption anniversary of our boy, Louie. He was adopted from CCR on October 24, 2010 and from that day forward brought immeasurable joy to my life. He was my constant companion and my best friend. He helped me through the darkest days of my life when the two of us were abandoned by my first husband and left with almost nothing but each other. I fought to keep Louie in the divorce and won. We built ourselves back up together. We went though more life events, including so much heartache, and came out on the other side. Last year, my new husband and I wrote you and sent a donation on honor of our wedding. Your organization saved Louie and brought so much love and happiness into our lives. Both my husband and I are so grateful for that! About four months ago, Louie became a big brother and was the most gentle, patient boy with our new baby son. Over the past year or so, he's been experiencing some arthritis in his back legs and we were happy to make accommodations and accessibility adjustments in our home. Over the past 7 or so weeks, however, Louie's stomach began to give him problems. He's always been a bit of a pukey guy, but now he was throwing up 5-7 times a week. He would still eat and drink, but as his mother, I knew something was very wrong with his belly. We tried sensitive food, different feeding patterns, medicines, special concoctions...anything we could think of to help our sweet boy. We visited the vet many, many times looking for answers. In the last week, he stopped eating and was trembling all day. We visited the vet several more times and while nothing was conclusive, the vet believed his bloodwork was showing a fast decline that included some unidentified internal bleeding. His imaging showed a stomach with issues. We decided our special boy had been through enough and wanted to give him the beautiful, dignified trip to heaven he deserved.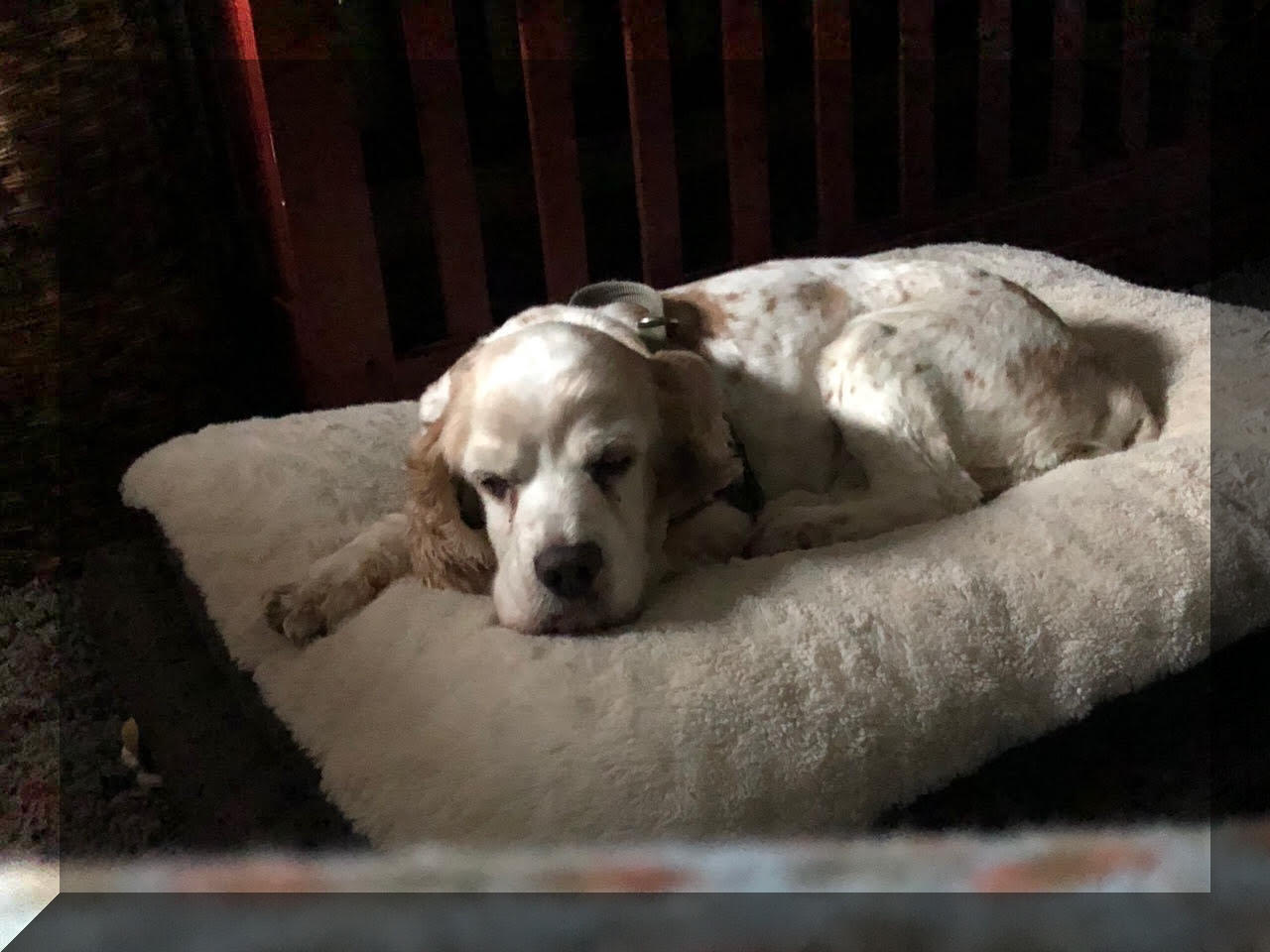 Yesterday, Louie peacefully went over the rainbow bridge. My husband, Brandon, and I were there to hold him and talk to him during his transition, telling him how much we loved him and what a good boy he was. He was happy to be home, in his favorite bed, under his favorite blankie fresh out of the dryer, outside in the sunshine, surrounded by his favorite babies, with a cross and a statue of St. Francis of Assisi watching over us and helping to get him to heaven safe. After many gray western Pennsylvania days in a row, the sun was out all day yesterday and I know it was shining just for our sweet Louie. I cannot put into words how much Louie has meant to me over the past ten years. Our house feels so empty without him. He made our house a home. He was our ray of sunshine no matter what. I will forever have a Louie-sized hole in my heart and I look forward to seeing him again. I will always remember the kindness and gentleness and unconditional love he gave me.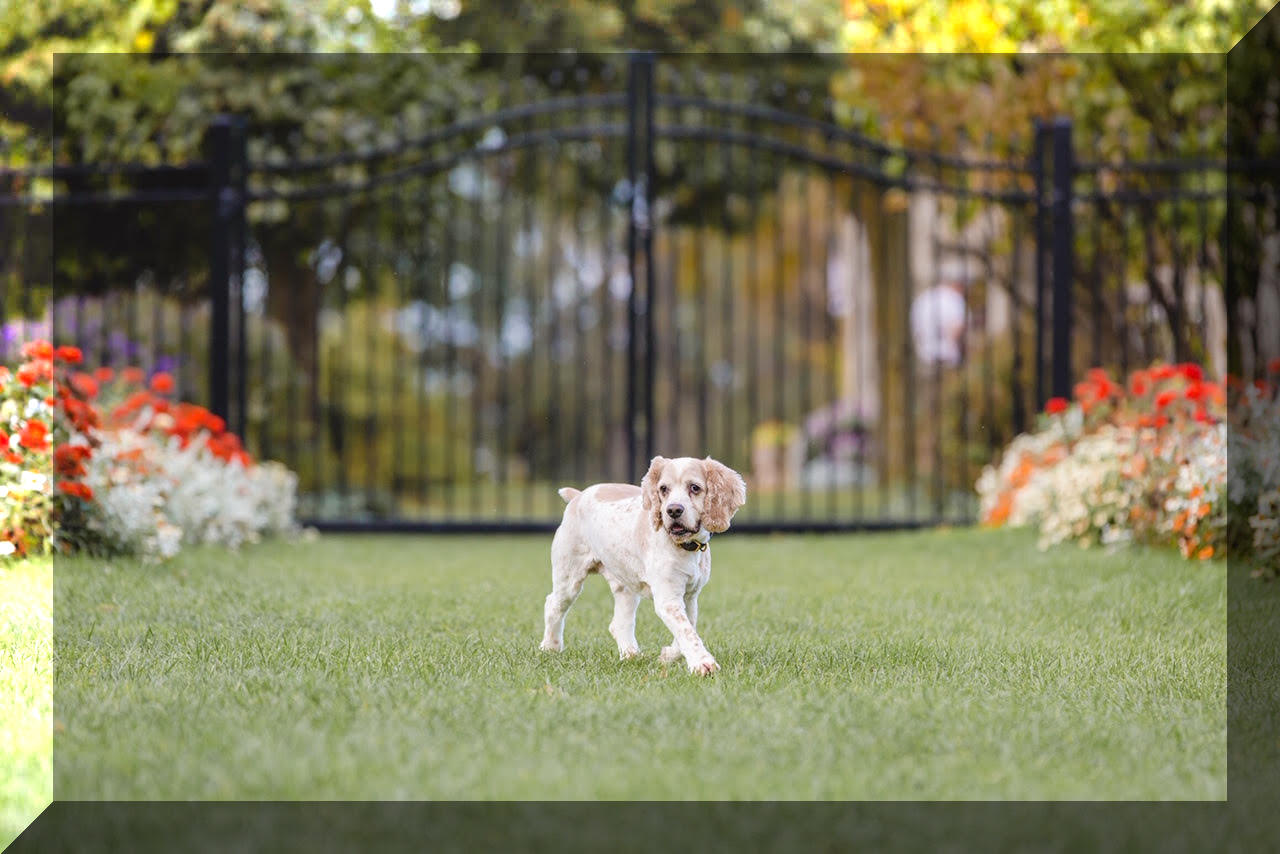 I remember in the original agreement with CCR that I was to notify you when Louie passed away, and that's the main reason for this email. But it's also to thank you. For the work you do to save these sweet babies. Your work with Louie provided joy and happiness and love and hope and a purpose for my family (and most especially me) for an entire decade. He touched many other lives as well, since he was such a love bug. Without you and the team, I would have never met him and I'm not sure where I'd be today. I hope that when the days of rescue are difficult, you can find it in your heart to continue and soldier on. There is no substitute for the love of a special dog, and the rescued dogs know how lucky they are to be given a second chance. Legend had it that Louie was found as a stray, eating trash to stay alive. He ended up living ten more years surrounded by love, good food and as many treats as he wanted. He always had a warm bed and lots of toys to play with. We went on lots of walks and adventures together. He loved riding on my parents' boat and living the lake life on weekends in the summer. He loved holidays. That sweet pup and I thank you for giving him a second chance to really live and enjoy his life. He was truly the best. So, so loved and will truly be missed. Please remember my angel as part of the CCR family.
Thank you again.
Most Sincerely, Adrienne Cannella Antes, Louie's mum
---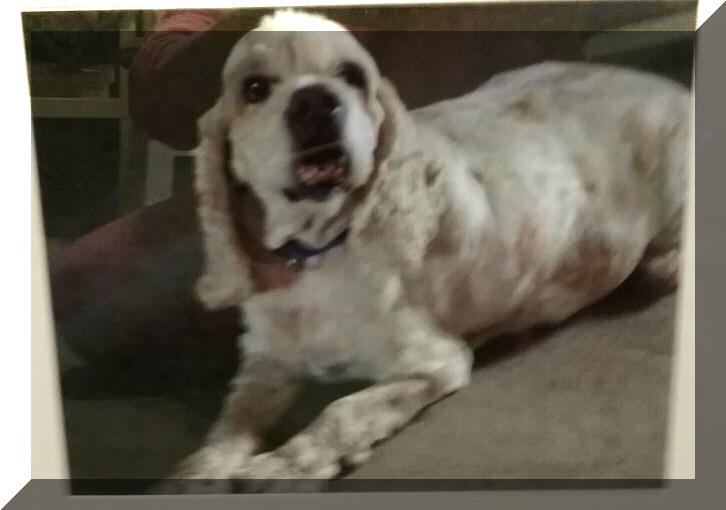 Macy September 2019
I rescued my precious Macy from Cherished Cockers over 3 years ago; and he was my constant, loyal, companion. We took many walks together, either around the village or at the local park. We also took many car rides, to the bank, for treats! They just loved him. We also visited the elder ladies in my building (I am 71 and not on Facebook not much at all, and they are 88 + years of age) They loved Macy,too! Macy always slept with me and always would snuggle close to me at night; and in the morning, he would give me his wet kisses to wake me up. I have rescued abused and abandoned Cocker Spaniels for a long time. It was very difficult for me to let Macy cross the Rainbow Bridge.... I can say that he somehow knew and was trying to comfort me in spite of his declining condition. I must confess that I was selfish to a point because I knew that I had to make a life-changing decision for him and myself. I will be forever thankful for Becky, his foster mom, for facilitating in bringing him in to my life. I am also thankful for Christine for believing in me. He will always have a very special place in my heart; I miss him tremendously. I am attaching one of the last photos that I took of him.
Thank you Cherished Cockers in Ohio for blessing me for this very special, loving, Cocker Spaniel, Macy!

---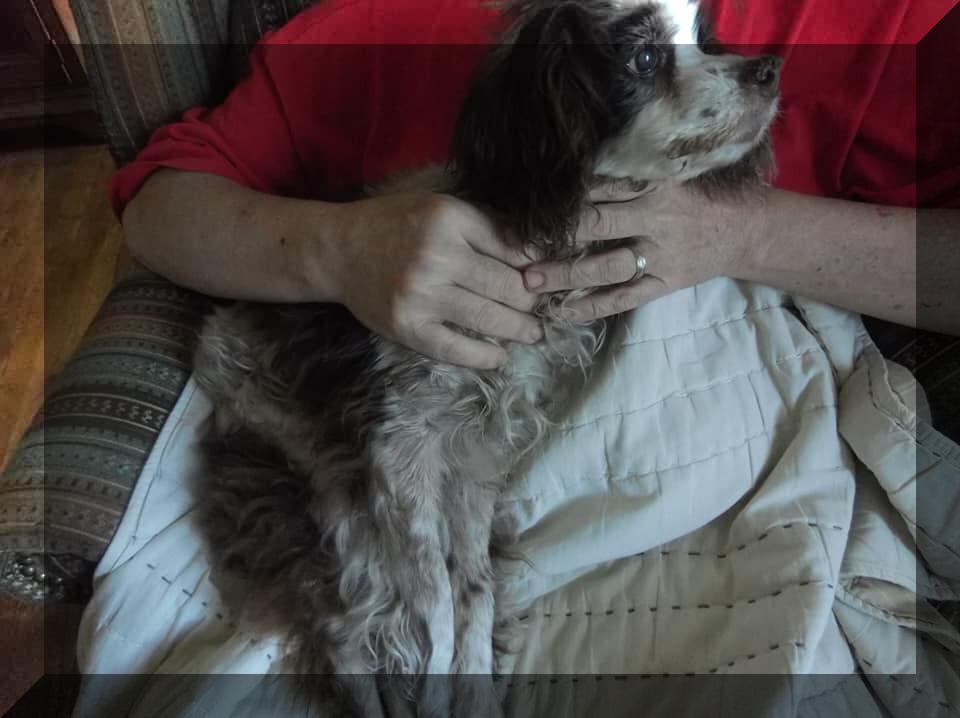 Layla 8-16-2019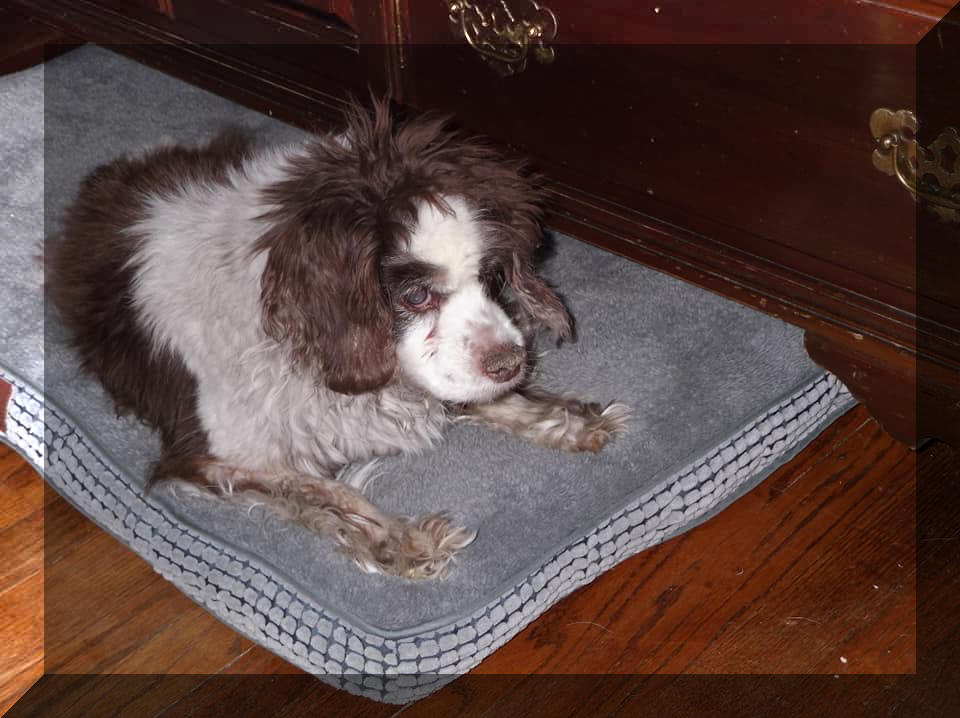 It is with great sadness that our 20 year old hospice Foster, Layla passed yesterday.
She had been left in a home that her owners moved out of for 3 weeks.
She couldn't bark because she had been choked but fortunately neighbors checked in to the vacant home.
She spent the last year of her life with lots of love.
She was deaf and blind with constant infections that antibiotics stopped working.
Her age proved her will to live and unbelievable strength.

We'll always love and miss her and are so grateful for the time we had with her precious soul.
Be at peace out sweet girl.
Adrianne & Dale

---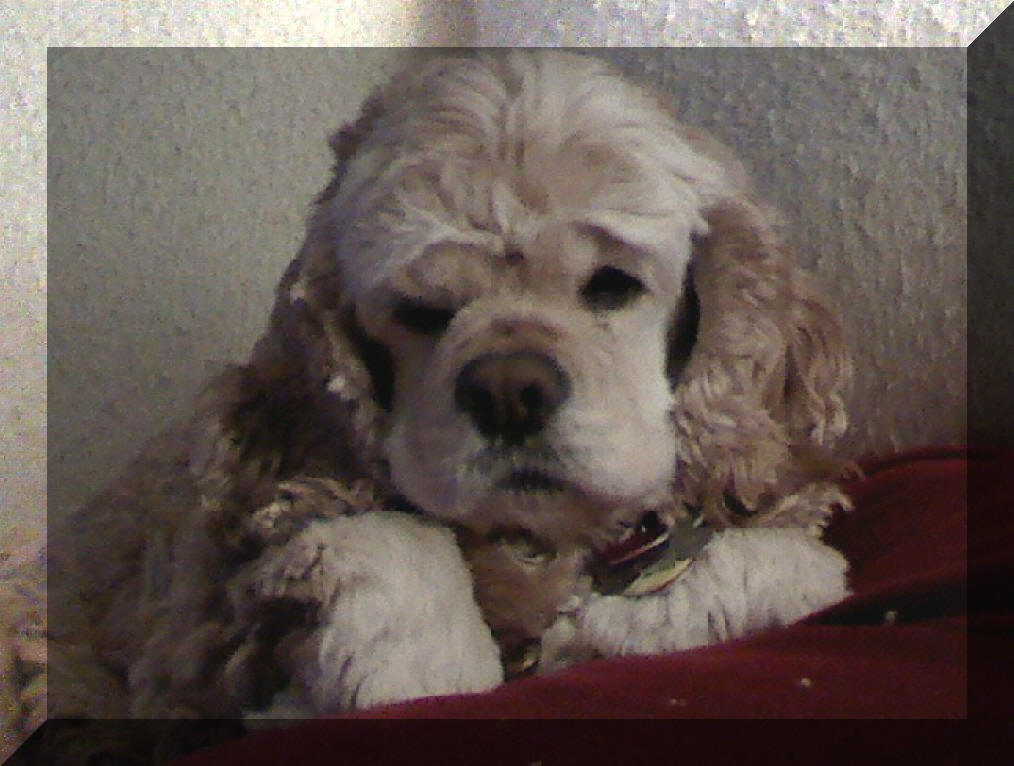 Bailey aka Polly 4-8-19

Hello,
On September 1, 2007, I adopted a buff Cocker from your organization named Polly, who I called Bailey Marie.

She had been fostered by the kind and compassionate Ginny Bishop of Elyria, OH.
After I adopted Bailey, I found out that she had actually been dropped of with several other Cockers at the Union County Humane Society in Marysville, OH.
That is where I live, so it must have been fate.
Bailey led a very happy life with her sister Chloe, a West Highland White Terrier that I had adopted the year before.
She loved bananas, playing with Chloe, taking naps, snuggling, and belly scratches.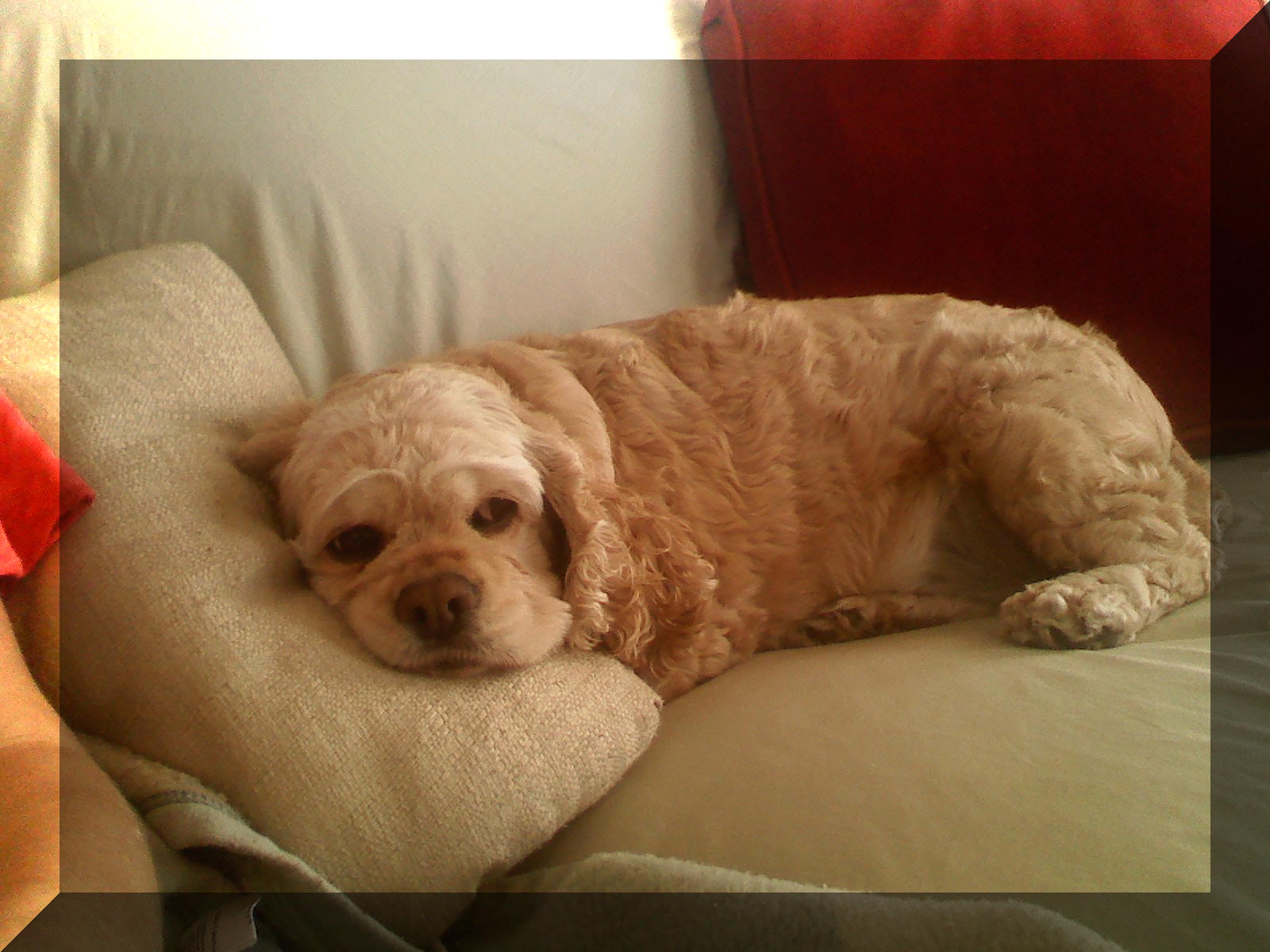 She passed away on April 8, 2019 after a decline in her health due to Cushing's Disease and a mass in her stomach.
She was one of the kindest, sweetest dogs I have ever met. I am so grateful that your organization chose be to be her mom.

Thank you,
Cheri Barker Wimmers

---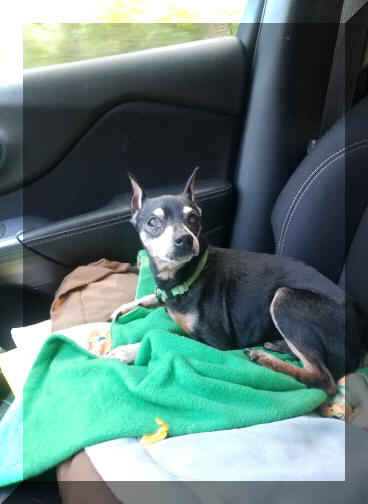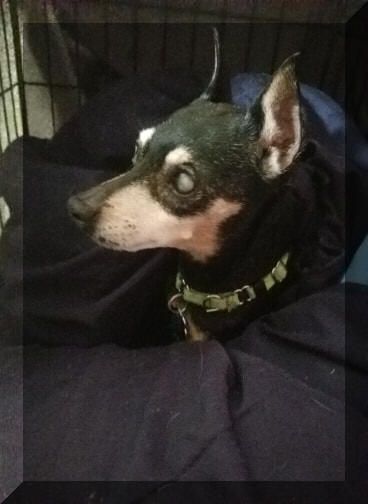 Rocky 7-6-2019

I wanted to let you know that rocky crossed rainbow bridge today.
I feel he never really got over the loss of his owner..

I believe today is a very happy day since his owner was waiting for him.
Thank you for saving him he had 3 what I hope were good years..

He loved my son
Robin L Gibson

---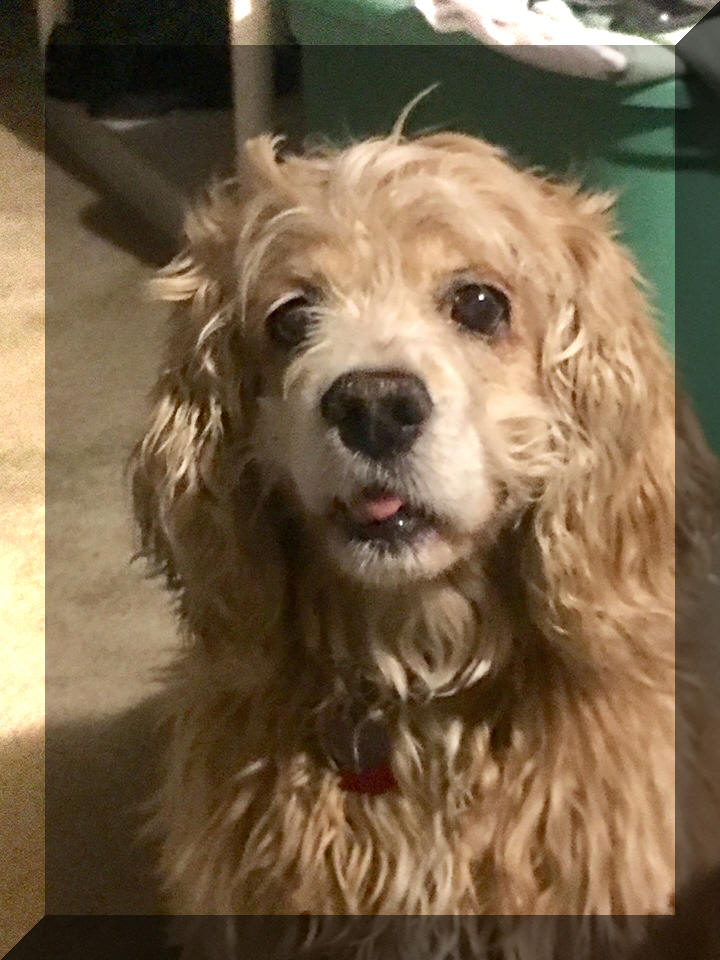 Delilah 7-6-2019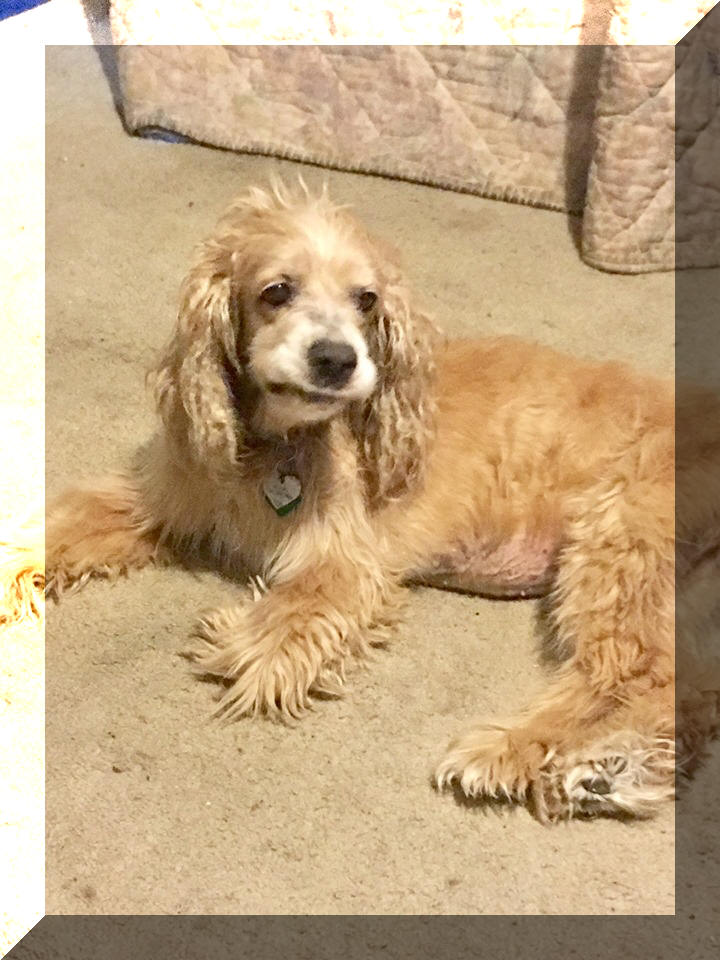 It is with deep sadness that I am posting that my beloved Delilah crossed the rainbow bridge this morning


She always had a happy smile and was such a good girl, even with her illnesses and joint pain.
My life has been so blessed to have had her as part of my family and a wonderful companion

Good girl Deli, my little honey girl.
Gordon C. Spaniel

---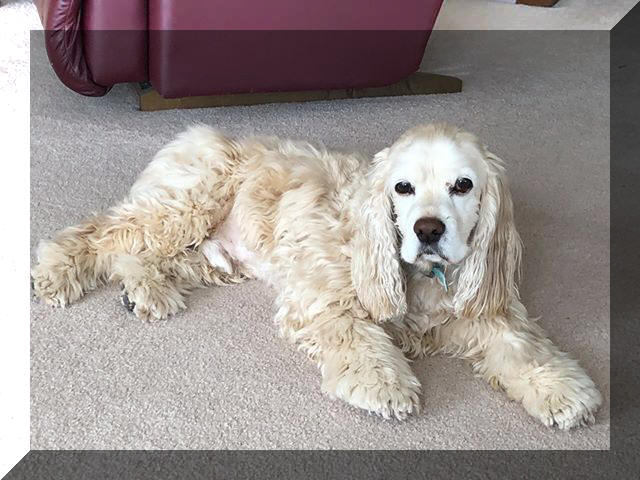 Xavier:::: July 13, 2006 - June 20, 2019

Unfortunately I am messaging Cherished Cockers to inform that my sweet boy Xavier passed away on June 20.
He was diagnosed with a cancerous mouth tumor on May 8, which triggered his blood related auto immune disease to come back in full force after being kept at bay for almost 3 years.
He was adopted on July 23, 2011.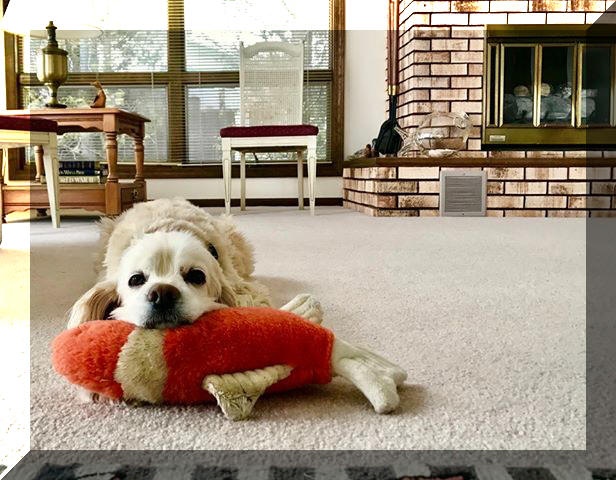 His former name was "Jonas".
His "golden" (13th) birthday would have been July 13th.
He was the sweetest most handsome boy ever who will always be very missed by his mama!
Christine, you fostered him from April-July 2011.

I am forever grateful to you and this rescue group for helping my sweetheart find me.
Leah Dykstra

---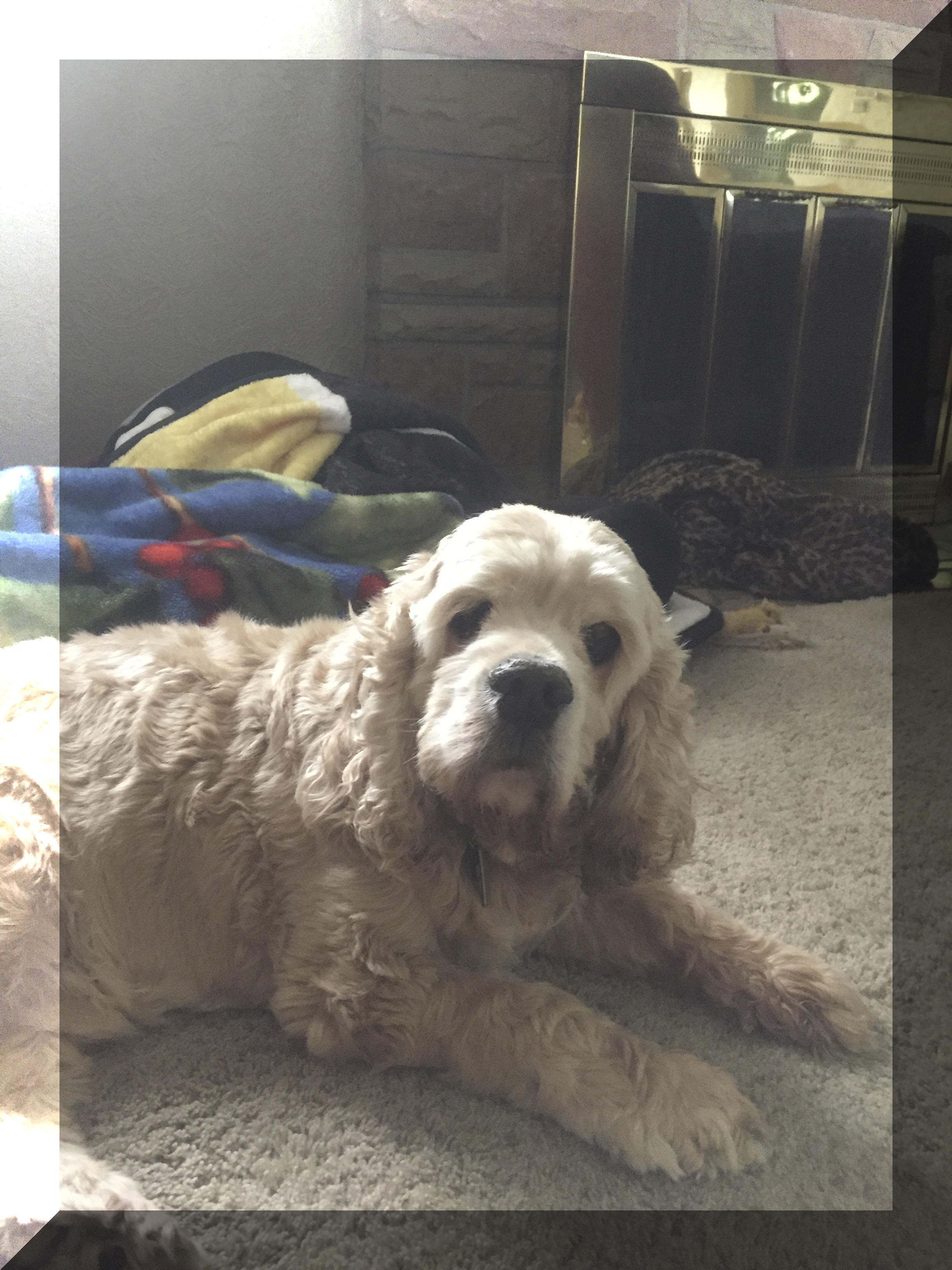 Hello,

My husband and I adopted Logan in December 2015 when he was a little over 10 years old. He has been the light of our lives since then and has given us so much joy.
You would have never known he was a senior dog, because he was always so happy to be with people and loved to run and play.
Sadly, in the last few days, he began coughing and his breathing was labored.
We took him to the emergency vets to find out he had heart failure and fluid in his lungs.
He passed last evening, 8/15/17.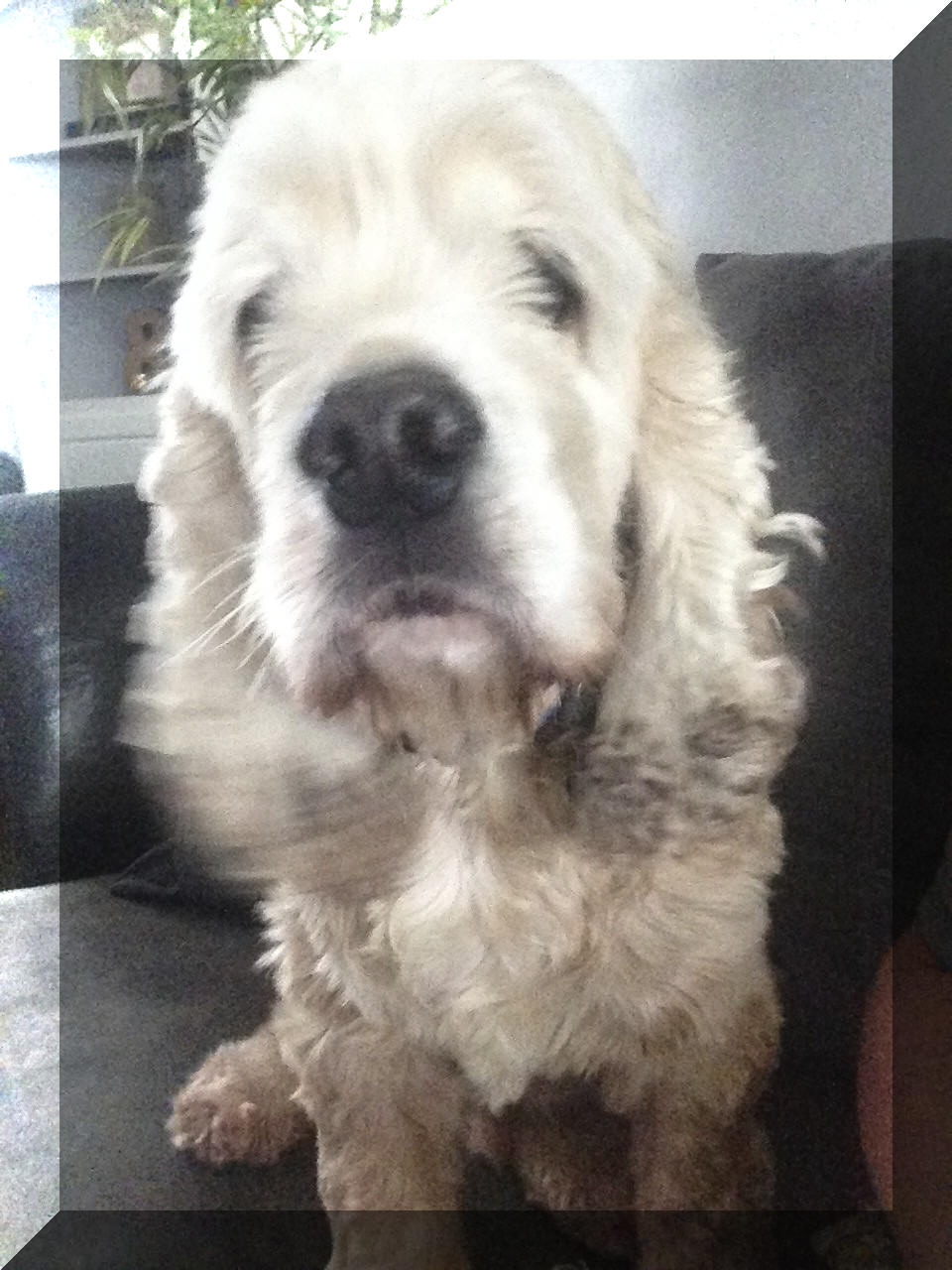 We feel so thankful that he got to meet our first child, Brynn Mae, who was born on July 2nd. He was so sweet and loving to her.

We wanted to thank your rescue for allowing us the pleasure of adopting Logan.
He was such a blessing in our life.
He had a face that you just couldn't help but smile when seeing.

Thank you again. We will forever cherish our memories with him.
Brett and Dina Fouser

---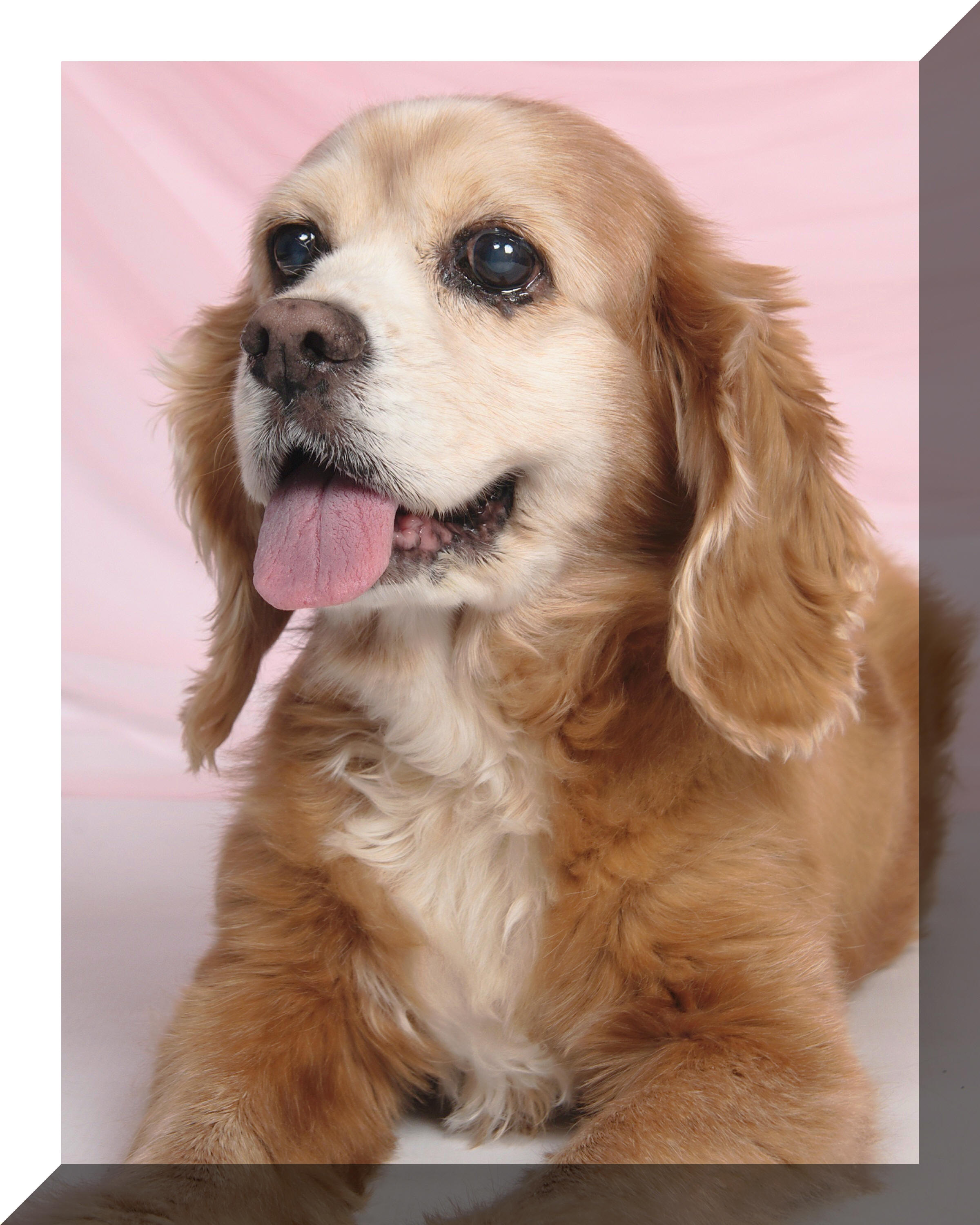 November 5, 2016 – Emmy crossed the Rainbow Bridge

We wanted to write a special tribute to our sweet Emmy girl who crossed the Rainbow Bridge on November 5, 2016.
She was everything we could have ever asked for – our faithful companion and best friend, sweet and loving to everyone she met. But mostly, she was a member of our family – one who gave unconditional love and brought so much joy into our lives.
We can never thank Cherished Cockers enough for giving us such a precious gift. She was one month away from turning 15 years old when she died, and we had our lives blest with her presence for half of those years, when we adopted her at 7 ½ years old.
Although we're sure she had a tough first half of her life living in a puppy mill, we promised her that the second half of her life would hold nothing but happiness, and we kept our promise to her.

Emmy was such a happy little girl, who absolutely loved her many plush 'babies' we bought her (she had a beautiful motherly instinct and would lick them and carry them into bed with her!), and enjoyed her cozy beds and blankets she snuggled up in throughout the house. She knew how much she was loved, and we hold onto that through the hard times now without her. We miss her beyond words, and will forever keep her in our hearts.

Lori & Stan Chambers
---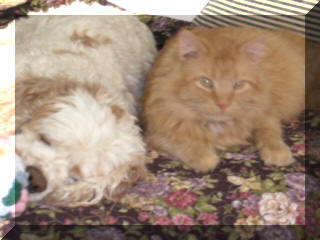 December 26, 2014 : Oliver crossed the Rainbow Bridge

I just wanted to let you know that I lost my sweet old boy today and I am so upset and sad and have cried all day.
He had not been himself for a couple of weeks and I thought his arthritis had flared so I started up his Rimadyl again. It didn't seem to help. He was refusing to go up or down the porch steps and would do his duty on the porch itself. He moved slower and appeared weak. His appetite was great though so I continued to watch him.
Christmas night he began to whimper while laying down. Then, this morning, he could not get up. I took him to Metropolitan Animal Hosp. In Copley, had to carry him in.
They did an X-ray and MRI. Found a mass on his adrenal gland, said he had kidney failure. By this time, his abdomen was filled with fluid and he was miserable. It happened so fast.
I asked if anything could be done for him and the vet said that they could try and treat the symptoms but outcome was "Sinister".
I decided to let him go. I hated it but I had to.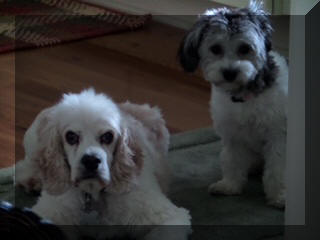 I loved him and will miss him for a long time. I held him and told him that I was so happy that I had met him and was able to spend his last 15 months taking care of him.
He had a great home and good food, lots from the table. (:
He had walks in the park, playtime at the dog park, a nice big fenced in yard and slept with us in the bedroom. (He wouldn't get on the bed) slept on a pillow on the floor.
He loved the front porch in the summer! We took good care of his health, and had all kinds of dental work done last summer.
He was a sweet and extremely gentle dog and I will think of him always.

Thank you for introducing us. We met for a reason. My heart is broken.
Carol
---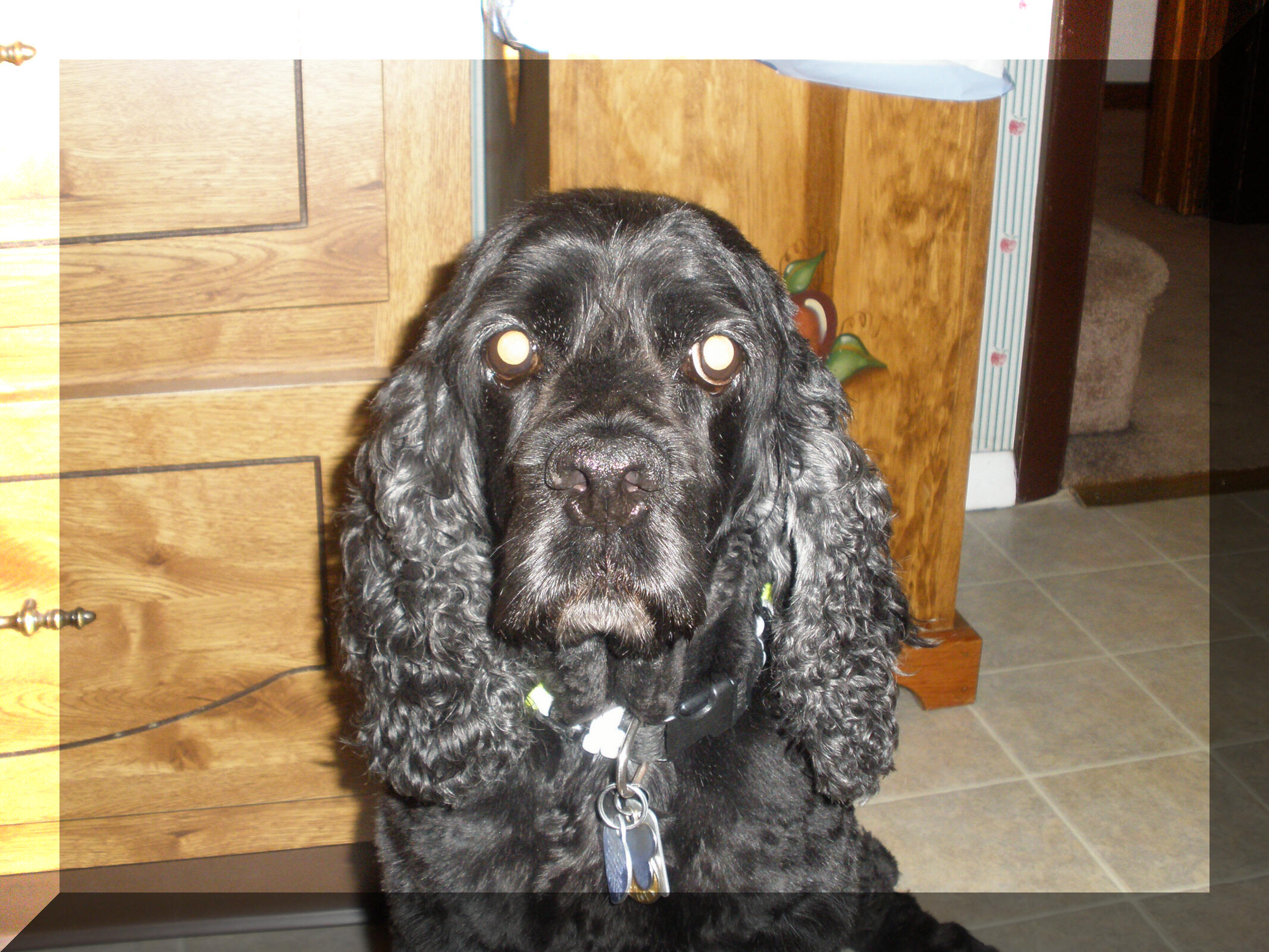 December 20, 2013 : Eddie crossed the Rainbow Bridge

It is with much sadness that I must post that we lost our "best kid on the block" Eddie tonight, December 20, 2013 from Kidney failure. Eddie quit eating three weeks prior which was a sure indication that something was wrong as he "loved to eat". He was diagnosed with kidney disease with a high BUN 107, and a phosphorus level of 10. They tried medication but he lost the battle on December 20 when he quit eating 4 days prior.

I tried all his favorite foods, cantaloupe, bread, vanilla wafers, hand fed him, baby food to no avail. He was weak and just kept sleeping. When I got him to the vet that night, he was uremic, had lost 8 lbs. in one week, mouth ulcers from the disease, his body temperature was below normal and barely had a heartbeat. I had to make the heartfelt decision that he was not going to pull out of this and gave him back the love that he had given our family and put him to sleep.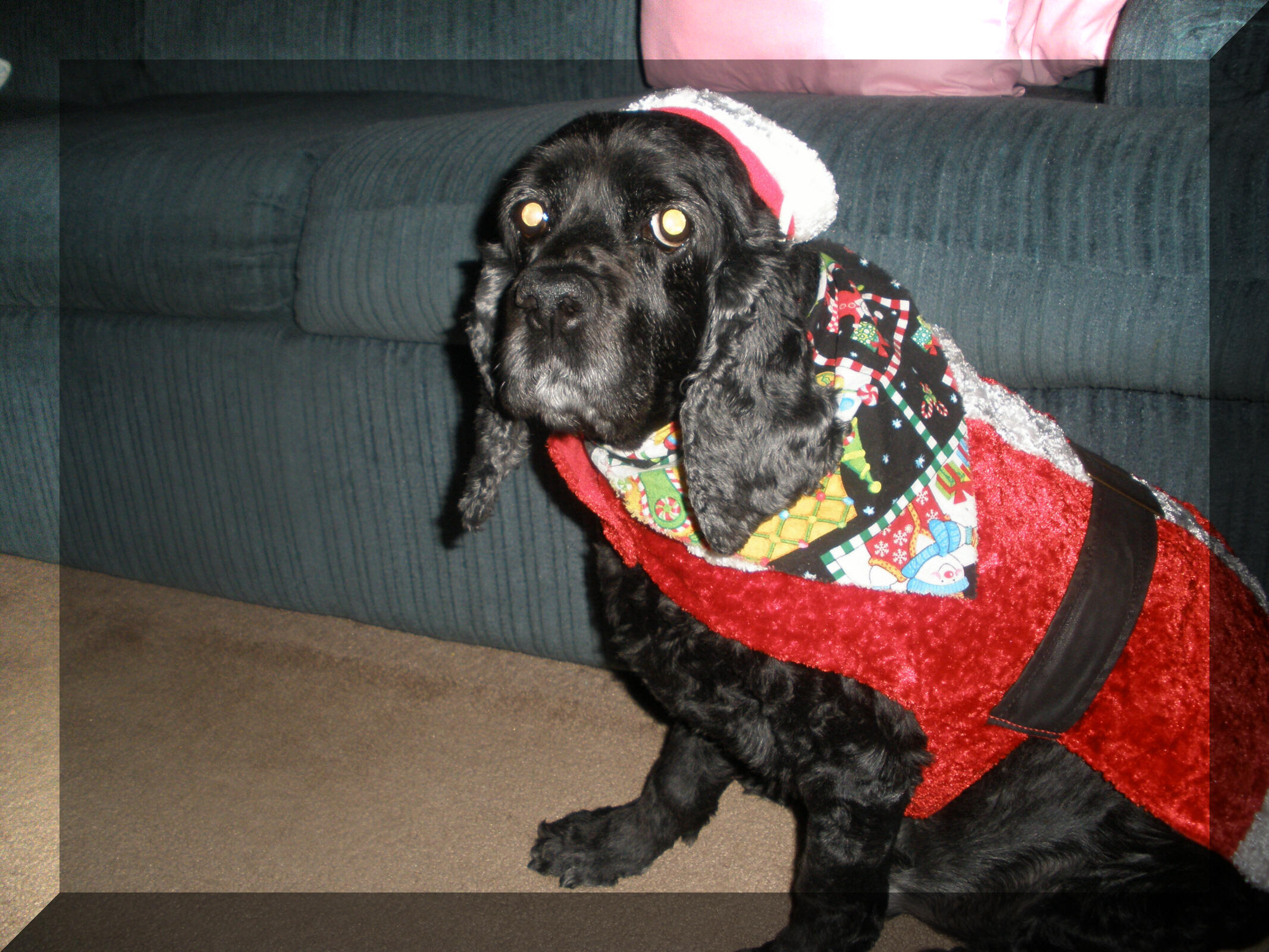 I rescued him from Christine which was her first foster fur kid that started her into this rescue that she so much loves.
I am so blessed to have been part of his life and to have had the opportunity to have loved him. He was the best dog anyone could ever have wanted. He was a true gentleman to Leyla and Molly. He tolerated both of them who at times were "pushy" .

The love him and my husband had for each other was unbelievable. They went everywhere and spent every night on the bed watching TV together which was a ritual.
We will miss him more than words can say and I know he is with his two friends at the Bridge.
Thank you Eddie for the memories and happiness that you had brought to our lives and to Christine for paring us together and giving us the chance to love him.
The Frohnapfel Family
Weirton, WV
---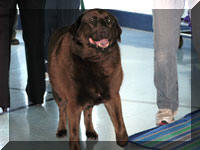 February 22, 2013 : Hannah crossed the Rainbow Bridge

Feb 19, ViaQuest Email
I wanted everyone to know how grateful I am to those folks in the north region who have had a hand in taking care of our service dog Hannah. Hannah entered The ViaQuest Foundation's program weighing 122 lbs. (very overweight), today Hannah weighed 84 lbs. She has lost 38 lbs. which is an amazing amount of weight for a dog to lose.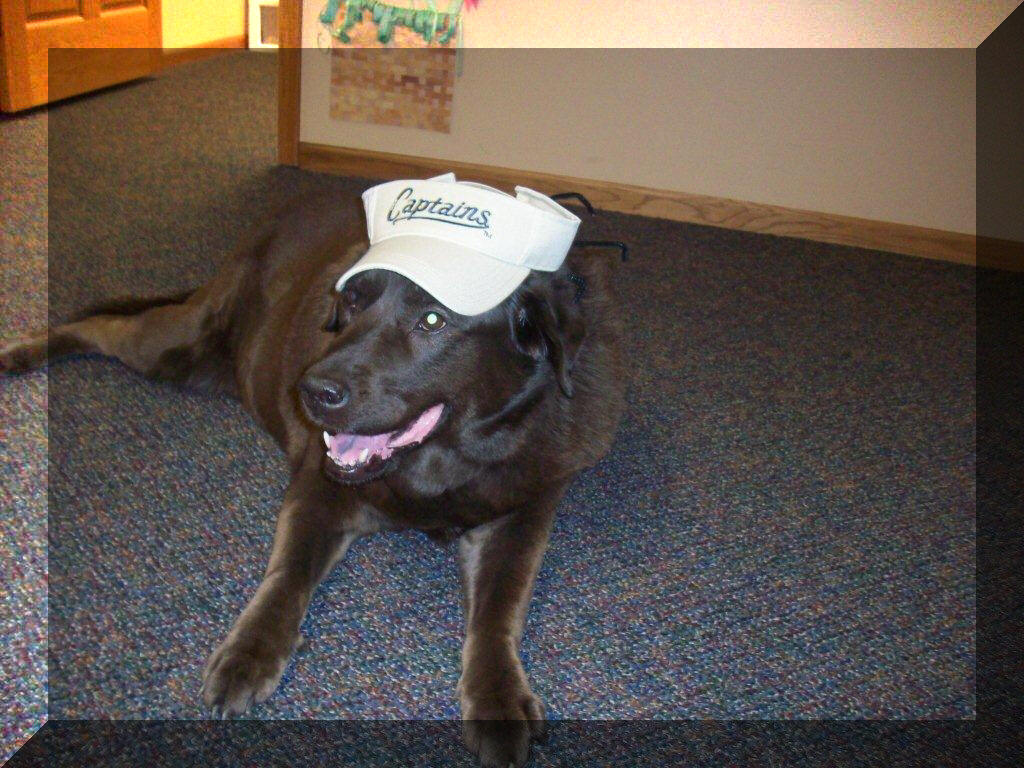 A special thank you goes out to Jackie, Colleen and the rest of the staff at QFI Painesville, they stepped up and provided care to Hannah above and beyond my expectations proving again to me that ViaQuest's care givers are THE BEST In the Business.

Thank you for being great!!!!
Derek Kinzer
ViaQuest Foundation
---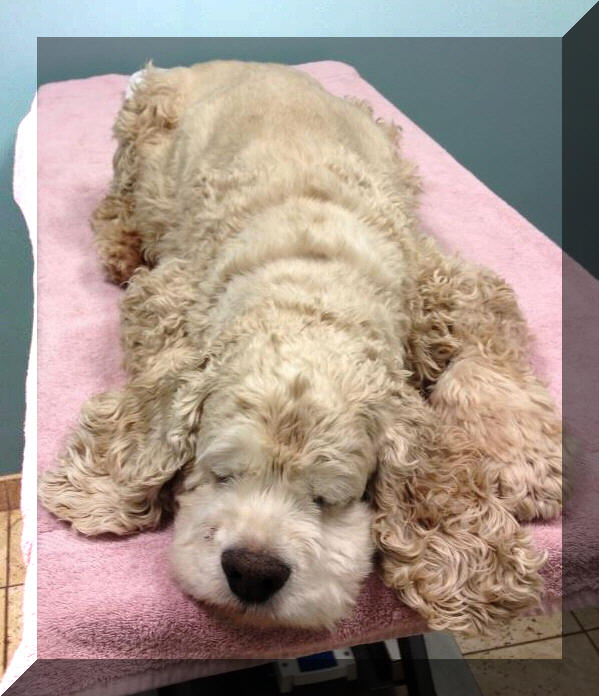 January 7, 2013: Spencer

Hi Christine:

I wanted to let you know that we had Spencer put down last night.
Spencer was the reason I started with Cherished Cockers and the first dog I adopted from the rescue.

We adopted Spencer 9 years ago this month.
At the time we adopted him, the rescue thought he was 4 years old, but the vet thought he was probably closer to 6 years old.
So he was at least 13 years old and probably more like 15 years old.
He was blind and deaf, had a heart murmur and he was in pain.
He went peacefully last night.

RIP Spencer
Cathy Haynes
---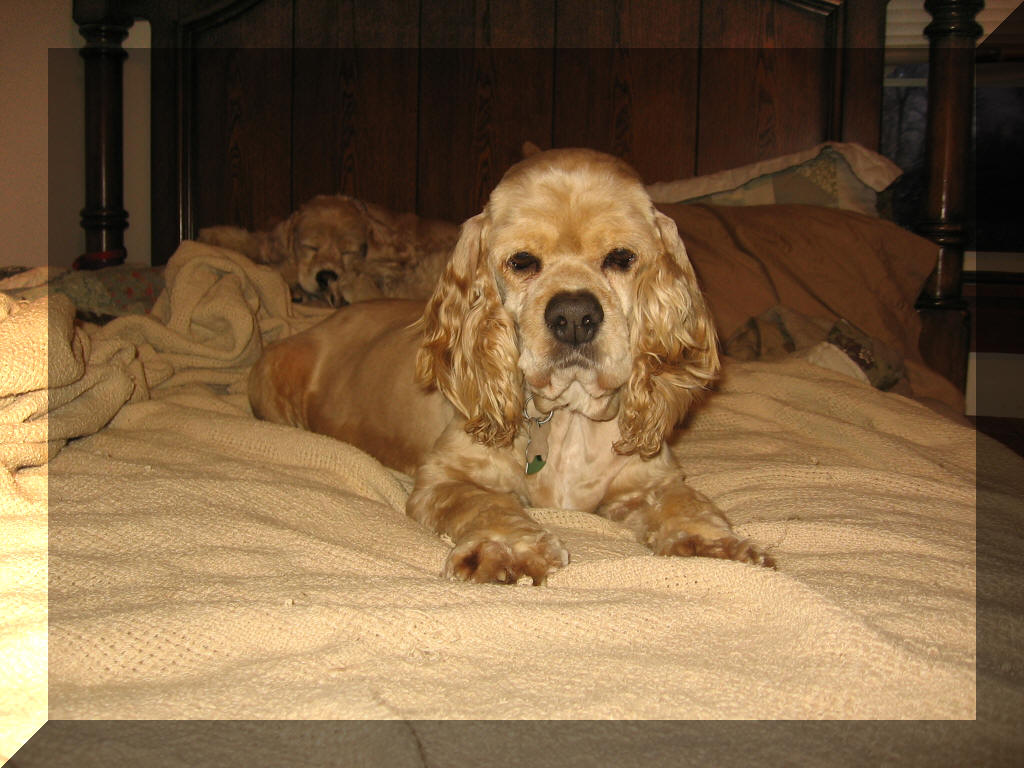 August 14, 2012 : Maggie May

Hi Christine:
It is with great sadness that we are informing you that Maggie May died today (Aug 14). She had started having breathing problems about 2 or 3 months ago. We took her to our Vet, and he found a "mass" in her chest. At that time, we were hoping that it was either an infection, or a fatty mass that was benign. We even had an ultrasound done, and that Vet thought it was a fatty mass. We started treating the breathing problems she was having, and at first, she responded well. However, recently she began to loose weight, become somewhat listless, and didn't eat very much, including the treats she loved. Last week, we took her in for another ultrasound. At that time, the Vet aspirated 8 oz of fluid from the chest cavity, and took a biopsy of the mass. He also noticed a spot in the left ventricle of her heart. We started her on a diuretic and an antibiotic until the results came back. Over the weekend, she continued to get weaker and more listless.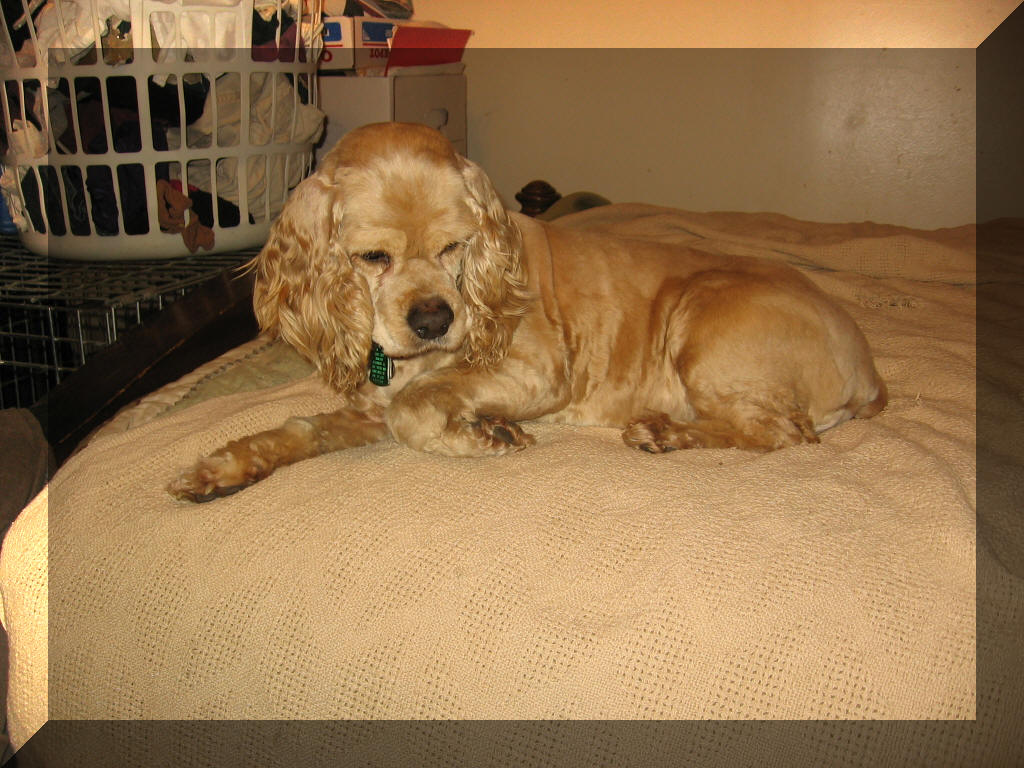 Today, the results came in and the mass was in fact a cancerous tumor. Because of the circumstances, we decided to have her put to sleep. Our youngest son and daughter were taking her to the Vet (Bonnie had surgery yesterday) when she died. As you can imagine, we are all very upset and sad. We want to thank you for allowing us to adopt Maggie May, and to have her spend as much time together as we had. She was a wonderful pet, and member of our family and we will all miss her very much. Please, please keep up your good work so that others may receive the happiness and joy we had, and give these wonderful Cocker Spaniels a happy and loving home.

Love, Maggie May's pet humans Gary and Bonnie Mittlefehldt and family
---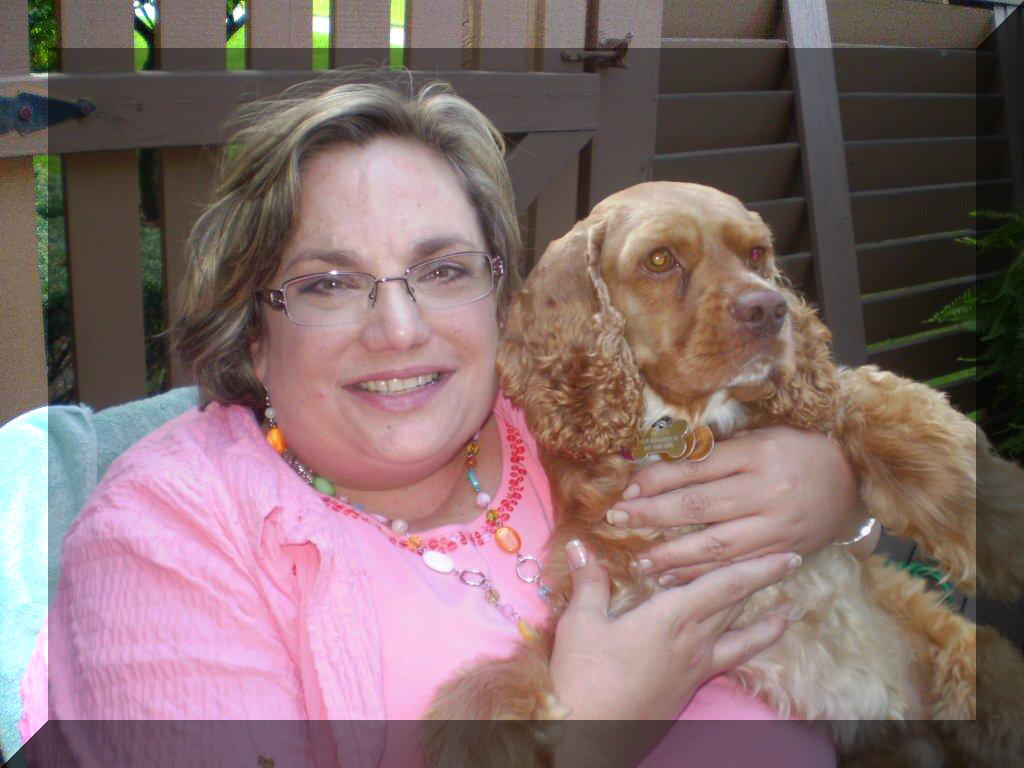 March 24, 2012 : Rusty

Hi Christine:
Just wanted to write a few words about the how grateful I am to have had the chance to have Rusty over the past year and a half.
He came to me as a rescue from Oklahoma and he soon became a Buckeye. From first glance he was a very shy boy, but very quickly came out of his shell, ate donut holes and knew he had found his forever home. I so enjoyed getting to know him.
A year after getting him, he was diagnosed with seizures and unfortunately I had to say good bye.
I cannot thank Cherished Cockers enough for your support over the past several months.
Rusty was a special dog and I am so glad that I had the chance to have him

THANK YOU, Beth Chase
---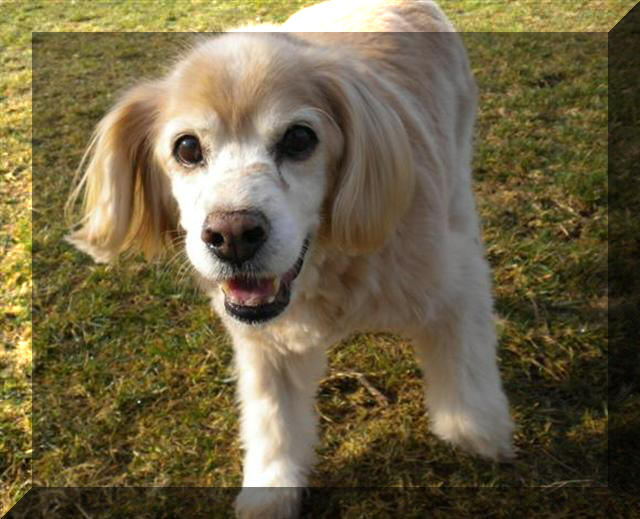 March 8, 2012 : Dusty

I am sad to report that Dusty, who I adopted from your organization on Nov. 24, 2009, had to be put to sleep this past Thursday. The vet said after I adopted him that he was probably more than 10 years old, so he was believed to be about 13 at the time of his death. He did not suffer for long and, in fact, on Wednesday evening we played and he romped like a puppy like he always loved to do when I got home from work. Unfortunately, when I came home from work on Thursday he had become lame in his hind quarters. He fought to move but couldn't do much. So my vet was kind enough to come back into work and see him. By the time we got there Dusty's eyes were mostly fixed and it was apparent to the vet that he had a serious neurological issue, likely a brain tumor.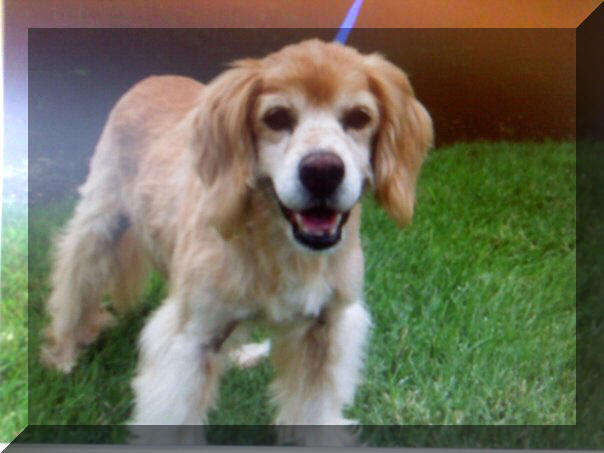 I am comforted by the fact that while Dusty was always deaf and at the last blind, that when I rubbed his ears at the vet he instantly relaxed and stopped panting. So I trust he knew I was there with him and that brought him comfort. He was a lovely little man with a sweet heart. He loved everyone and my family and friends loved him as well and are sharing my sadness at his passing. In fact, when I texted a couple friends and family members to let them know I was at the vet and the situation, they came right over. So he was surrounded by people who loved him when he left us. I feel blessed to have had 2.5 years with him and cannot thank your organization enough for connecting me with him.
I miss him terribly, but I am glad that I could help a senior dog spend his last days getting the love he deserved. And he certainly gave me much love in return.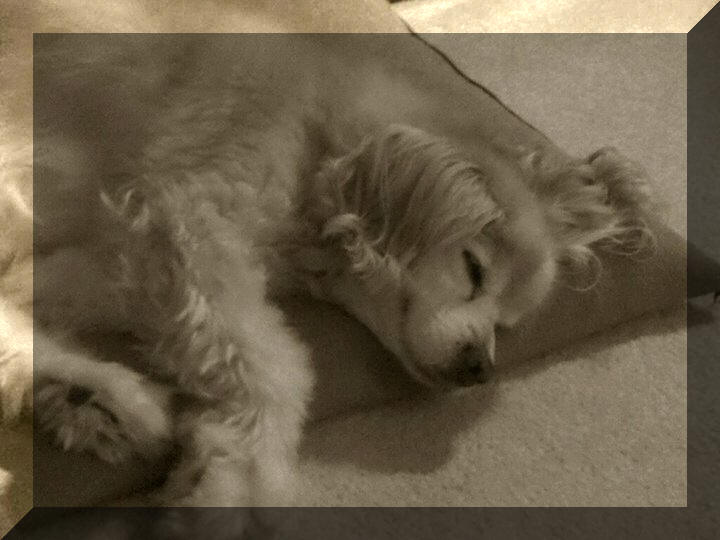 I have attached the photo you all used in his original adoption notice on Petfinder so that you might remember him. I also have included another photo of him from more recently for you to see. Please know that once I am feeling better, I plan to contact you all to adopt another pooch. While I am open to many different types of dogs, I was so pleased with how your organization used foster care and provided complete and accurate information about Dusty that I can't imagine adopting from any other agency. As a first-time pet owner, I needed to know what to expect from Dusty, and you and his foster mom, Rebecca Adrion, were happy to answer all my questions. It made me confident that I could provide a good home to him and be able to meet his needs.

Thanks again and I will surely be in touch soon.
Ashley Gerwig
---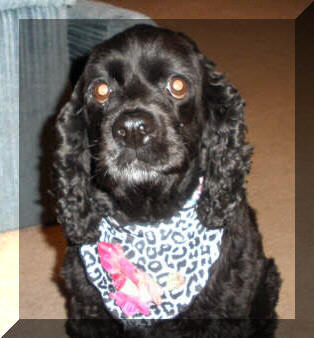 March 5, 2009 : Leyla

It is with deep regret that I post our dearest Leyla on this memorial page.
Leyla came to Cherished Cockers in October of 2007 as an owner surrender, along with Eddie, the two of them were joined at the hip. After seeing how bonded they were to each other, we decided to do our very best to adopt them as a pair, and not seperate them. Leyla was 3yrs old at the time, and Eddie was 7, and two months later in December of 07, just in time for Christmas, they were in their forever home together.

Their new family, Marylou Frohnapfel, her husband, and daughter Desi, were the perfect family to both of them, and loved them unconditionally. Leyla was the sweetest girl any family could ask for, and she gave her family so much JOY from the very beginning, and they will miss her terribly.

Leyla was a victim of Auto Immune Hemalytic Anemia (AIHA), and passed away on March 5th, 2009. It came upon with no warning, and took her life in less than 24 hrs.
Our hope is that research can find a cause and cure for this terrible disease, so that no more furbabies will have to suffer, and no more families will have to experience this horrible loss.

Run Free Sweet Leyla, Thanks for the wonderful Memories !!!!
---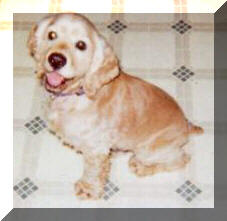 March 2, 2009 : Brady

I wanted to update you on Brady, whom we fostered, then later adopted.(from Cherished Cockers) Brady was diagnosed with a Mast Cell Tumor on his right front leg, in November 2008, which we have been treating thru our local vet. Friday, February 27 (2008), the tumor grow quickly, and in spite of emergency treatment, we had to have him put to sleep on Monday, March 2.

Brady came to us in 2004, with quite an attitude, he had few (if any) friends, and to him everyone was an enemy. He bit my wife 3 times the first weekend, and had seizures every couple of months. Over the years, with a structured lifestyle, he grew to fit in with our other cockers & collie. He never challenged any of them, but would not back down, either. As he learned that people can be trusted, he began to mellow. For quite a while, he would follow my wife around, and had little to do with me. But as he got to know me better, he became "my" dog (or perhaps I became "his" person.)

We have a big fenced in yard, and try to take our dogs on walks 3 times a day. He would follow along, never straying to far (inside the fenced in yard). At the time, we did some planting of bushes/trees, and his favorite toy became the plastic plant pots. He would wait for us to throw one, then chase it & shake it as hard as he could !

Within the last couple of years, him and I became closer.
He found out I wasn't that bad, and had gotten to the point of even giving me "kisses" in the morning. He would even rock back on his hind legs (quite a feat for him), and greet me in the morning. I was still working on being able to pick him up (without getting bitten). He would let us at the vets, and I was almost able to at home.

He learned to love to go to places that people were--vets, etc, but loved to go shopping at the pet stores. He greeted everyone, he viewed everyone as a friend he had never met, and had no enemies. Quite a turnaround for this guy !

Thank you for the opportunity to know this (what turned out to be) wonderful dog. Everyone that he has met since we got him has said what a good dog he is (was), even the groomers. They can't believe that he use to be an aggressive dog ! I only wish I could have known him longer, and done more to help him.

Thanks again, Mark & Lois Pavel
---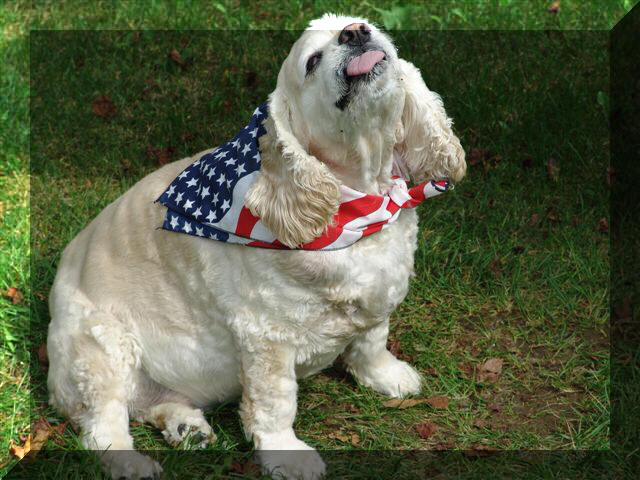 January 28, 2009 : Missy

It is with great sorrow to let you know that Ginger passed away on January 28th 2009.
From the day we rescued Ginger she brought great joy to our home and she had the best
5 years of her life with us that included her own birthday parties, Halloween dress ups, fun
at cook-outs and she vacationed with us this past summer at the beach, she loved the water.
She is and will always be loved and missed by her mommy and daddy.
We Love You Missy Girl.
We rescued Ginger in 2004-she is still on the Happy Ending Page.

Thank you, Jennifer
---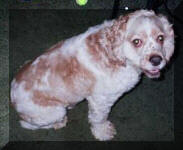 December 16, 2008 : Jordan

Jordan went to the rainbow bridge today due to medical complications.
This is what makes rescue difficult at times.
What keeps us going is knowing he received lots of love while in foster care and he knew he was special.

We will see you again someday dear friend.
---

November 20, 2008 : Kyle

It was with a heavy heart and a tear in my eye that I had to let Kyle go today, but I know he is at the rainbow bridge all healed and wagging his tail waiting for me to come and be with him again.

Kyle was a 5 year old, dark buff/light red male cocker spaniel. He was born in December 2003. He was surrendered to us from another small rescue when his foster was moving away.

He was a sweet and loving boy most of the time. Then sometimes would get a hold of anything he could and guard it with his life. We tried training him and putting him on different medication to calm him down, but they were not working. Finally he started shaking uncontrollably and attacking. We even changed his medicine and kept trying but his condition worsened.
May God bless you Kyle.
---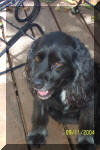 Jasper passed away in October.

He was adopted by a family in Orient, who adopted him 4 years ago.
We know he had a wonderful 4 years that would not have been possible without these wonderful people.

He will be missed by all, until we see him again.

---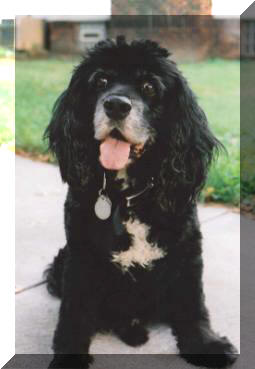 October 30, 2007

Dear Family and Friends:

Maureen and I regret to tell you that Zeke the Wonder Dog passed away peacefully earlier this evening. He was 13, going on 14, and had enjoyed a cherished life in our happy home.

When we became his owners on February 7, 2004, no one knew that Zeke suffered from an incurable disease - Acute Chronic Hepatitis. Maureen and I took the time and spent the money to have him properly diagnosed by our vet. Luckily for us, we were able to control the disease with diet only. We learned later that if we had not forcibly acted on his behalf, his ACH would have surely killed him years ago.

In the three and a half years that he was ours, I took him camping, I took him swimming, I took him to the Lakewood dog park every Sunday and daily threw the tennis ball to him - the love of his life. I think he liked Maureen more than me, since he spent most of his time curled up beside her, at her feet or flaked out behind the television set. She was the one who fed him, spoiled him with treats, took him to the groomer and played with him indoors. Zeke would trundle up the stairs to visit me at the computer every evening, but not until around 11 PM.

When visitors would arrive at our door, Zeke would always wag his long tail and stand quietly next to our guests in a quest to be petted. Perhaps you remember our Christmas gathering late last year - he plopped down in the middle of the crowded dining-room floor. He knew that he was amongst friends, and that sooner or later someone would accidentally drop a yummy morsel onto the hardwood floor which he would quickly scarf up.

In the past week or so, old age and multiple maladies caught up with Zeke. His heart had greatly enlarged due to a bad valve. An ugly bladder infection caused him to pass blood. X-rays revealed a nasty tumor on his spleen. But the surest indicator that the end was near was that he more or less stopped eating, even when his supper was home-cooked chicken.

At 6:45 this evening, Zeke silently took his last few breaths. Maureen softly sang into his ear, and I gently held him and stroked his tummy. Less than a minute after the injection, the vet removed the stethoscope from her ears and, without a word, looked up at me and nodded at me that he was gone.

Maureen and I greatly appreciate the kindness and generosity that you showered upon our little black mutt. We have no idea what his life was like during his first ten years on planet Earth. (We obtained him from a rescue shelter in Dayton, Ohio called Cherished Cockers.) But what we are absolutely certain of is this: the final chapter in Zeke's life was filled with affection, peace and happiness. We thank you all from the bottom of our hearts.
Many hugs and much love,
Rex and Maureen
---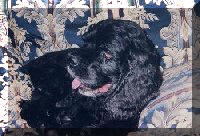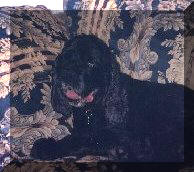 We are sorry to report that Angus passed away after a very short illness. We want to thank his adoptive home for making his last year so happy and taking such wonderful care of such an appreciative little soul.




---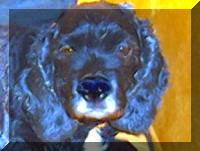 We are sorry to report that Rocky had to be put to sleep because of his age/heartworm complications and declining health. This is another one of those stories that make rescue so hard... Life just didn't treat him right but he did have a wonderful foster home for his few months he was with us. Take care sweet Rocky....we know you are much happier and healthier now



---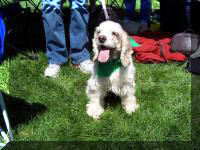 Oh, it was a sad 4th of July weekend for us and it is still hard to write this.

I lost our 16 yr. old cocker in March after her birthday and over the 4th, Molly, your Lindsey, collapsed in our driveway. We rushed her to the vet, but he said her body just gave out. There was nothing more we could do for her.
Everyone was in tears. We put her to sleep and had her cremated at the Lebanon Pet Cemetery.
She now has a special resting place in our home with the other pets we have lost over the years; but more importantly, she will forever have a place in our hearts. Everyone at the vets' office were also upset since they knew about her special situation and how she came to be with us. She is missed daily. She was such a dear little lady who was loved by us and all who met her for the time she lived with us. She went to heaven knowing she was truly loved by all of us..........

thank you for all your work taking care of these dear little creatures.
Phyllis
---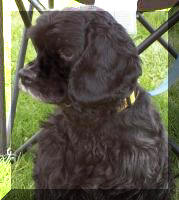 It with a very heavy heart that I have to report that Connor has passed away. No one knows exactly what caused him to start seizuring and not stop. The vet was unsure. We are all so shocked and sad, this little guy (and he was little) was just so happy and sweet. The night before he passed away he was eating popcorn on the sofa with his foster mom.

This is what makes rescue work so hard on all of us, a little guy like this who never had a real home in his entire life and when finally there may be a chance away from the life he had lived as a breeding dog and this happened.
We thank Connor's foster mom for giving him a few months in her home to be a "pet".
We are sorry Connor that we didn't get you that "forever" home....


---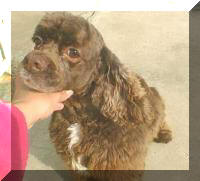 Justin was a beautiful chocolate cocker that was rescued from the puppy mill raid down in Pike County, OH.
He was only 4-6 years of age
He was blind but very happy at Judy's home, we think it was the first time he ever got attention and love.
He would wiggle all over when she talked to him.
He blew a disc in his back and was in severe pain and it couldn't be repaired so she had to put him to sleep.
She said he was just a love bug and beautiful and just wanted to find someone to love him...



---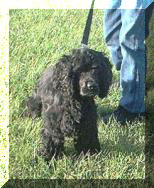 It is with a very heavy heart that I have to report that Pepper passed away unexpectantly. He had cancer of the stomach. No one even suspected he was ill. It came about so suddenly we are all in shock. He was a beautiful soul and we can't THANK his adoptive parents enough for giving him a happy , loving home for the remainder of his life. We'll all see Pepper at Rainbow Bridge. ******** Pepper's new family came to Mingle looking for a cocker other than black. Well, they met Pepper and Pepper met them and that was all there was to it. He won their hearts and vice versa.
Way to go Pepper!



---
---
Contact Webmaster Email
Copyright © 2008-2020 Cherished Cockers Rescue