---
Occasionally a dog comes into rescue that can not be placed for various reasons.
Below are some of the rescues the foster home decided to keep because the dog was not adoptable.
---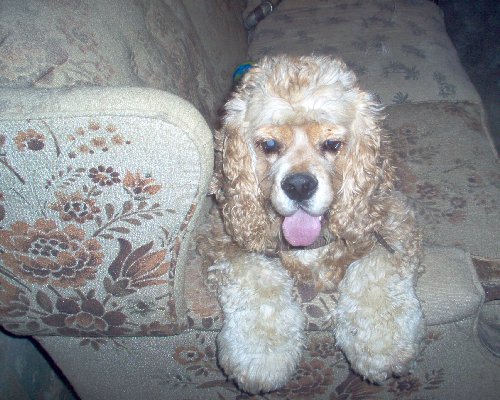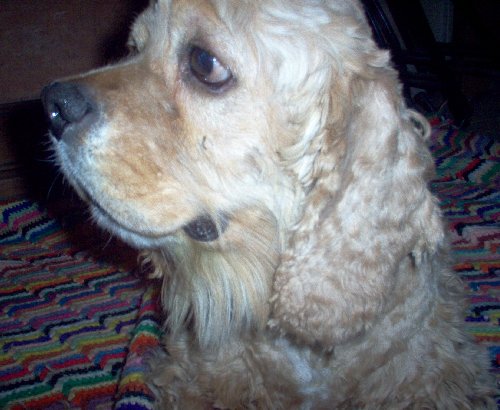 Dakota has sciatic nerve damage due to a possible injury from a child. In response to pain he bit a child in the face. Consequently he should not be around children.

Dogs like Dakota have a greater chance of being killed if sent to a dog pound or humane society due to liabilities and the less than likely chance of being adopted.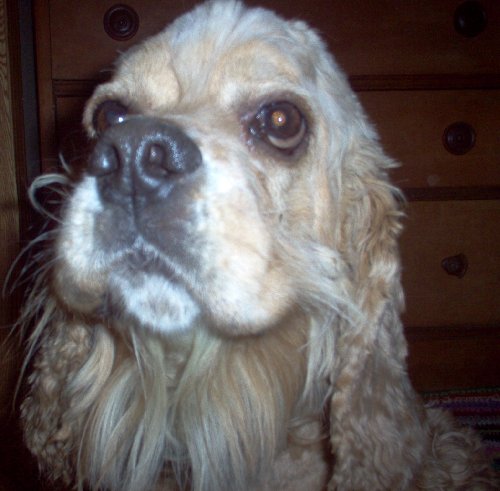 Dakota's, now permanent home does not have children or children that visit and he is very happy.
Dakota was recently diagnosed with juvenile cataracts.
He loved to play ball, but due to the cataracts he could no longer see the ball when tossed. Dakota's angels, who wish to remain anonymous came to his rescue and paid for his cataract surgery. See how beautiful his eyes are now


---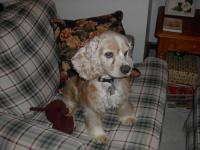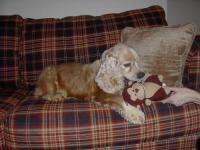 Nikki is a buff and white, 8year old male cocker spaniel.
He was an owner surrender.

Nikki has decided to stay with his current foster person.


---
Contact Webmaster Email
Copyright © 2008-2020 Cherished Cockers Rescue